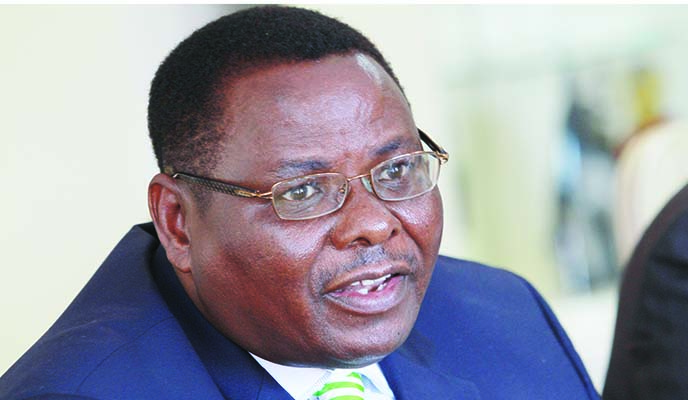 Former Finance deputy minister and Zanu PF Mutoko South MP, David Chapfika's wife of over 32 years, Abina (nee Mutimusakwa), has poured her heart out in their ongoing divorce case, accusing the legislator of being a womaniser, who was threatening her with "bloodshed" if she went public with the issue.
BY CHARLES LAITON
In the replication filed on her behalf by her lawyers, Muhonde and Attorneys, Abina said the Zanu PF MP indicated he had the right to marry as many wives as he could, as it was an African custom, which other African leaders were practising.
"The defendant (Chapfika) has repeatedly told plaintiff (Abina) that he has a right to have as many wives as he wants and further stated it is African culture and his own choice to engage in a polygamous marriage and sometimes cites examples of foreigners like (South African) President Jacob Zuma and (Swaziland monarch) King Mswati and even prides himself to associate with animals that have multiple sexual partners," Abina said.
In December last year, Abina filed for divorce against the legislator on the basis that the couple's union had irretrievably broken down over "small-houses", to the extent that there are no reasonable prospects of restoring it.
"Defendant is armed and he uses the weapon to threaten plaintiff to pressure her to consent into a polygamous marriage and this has traumatised the plaintiff. The defendant is abusive, harsh and impatient and a violent man, who throws tantrums. The defendant is on record for public fights, beating up and verbally abusing workers and tearing apart plaintiff's clothing items."
Chapfika, the chairperson of the Parliamentary Portfolio Committee on Finance and Economic Development and former chairperson of the National Indigenisation and Economic Empowerment Board, dismissed Abina's claims, insisting they were still in love claiming the latter had simply acted on emotions.
Through his lawyers, Mtamangira and Associates, Chapfika denied ever entering into a customary marriage or abusing Abina.
"The defendant has never treated the plaintiff in any unfair way. The defendant has been married since 1984 (civil marriage) and prior to the registration of the marriage, had stayed together customarily. The 32 years of marriage could not have been achieved, if the defendant has been behaving as the plaintiff is alleging," he said.
Abina claimed she was entitled to a 50% share of the couple's assets both movable and immovable, saying she had equally contributed to their acquisition.
But, Chapfika argued he worked significantly hard for the acquisition of the properties and challenged her to prove her contribution.