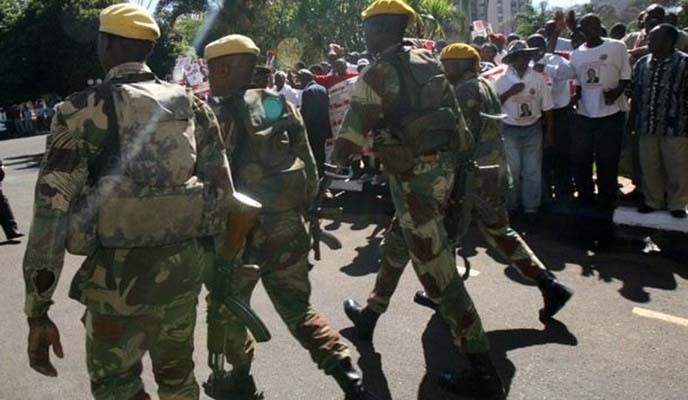 HARARE — Zimbabwe has failed to pay the army on time for the second straight month, military sources said yesterday, underscoring the precarious financial position of President Robert Mugabe's government as it faces rare popular protests.
The military is paid on the 14th of the month, but soldiers and air force officers said they were still to receive their pay and had not been given an alternative date.
The delays are likely to fuel tensions in the southern African nation, which has been hit by drought, a drop in mineral prices and chronic cash shortages — all factors behind this month's popular protests against 92-year-old Mugabe.
"The mood is sour among the rank and file. Life is tough and we are not being told by our superiors whether we will be paid this month or not," one private said.
One colonel said even senior officers were in the dark about when their pay was going to arrive.
"We have not been informed of new pay dates by the ministry of finance," the colonel, who declined to be named, said.
There was no comment from Finance minister Patrick Chinamasa, who was attending an African Union summit in Rwanda with Mugabe.
Army spokesman Lieutenant Colonel Alphios Makotore could not be reached for comment. — Reuters