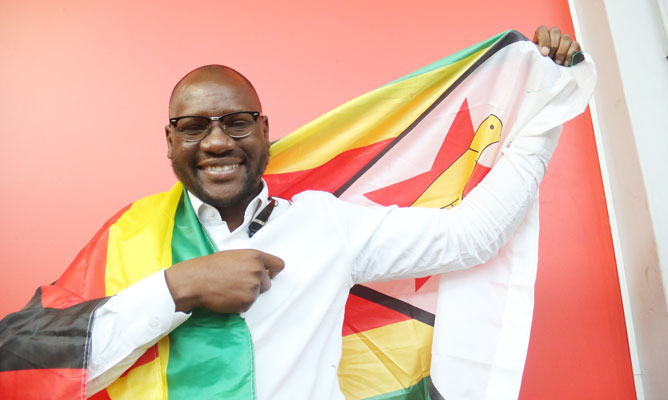 #ThisFlag protest leader, Evan Mawarire's decision to seek refuge in South Africa over personal safety concerns is justified and will not quell revolution he has lit back home, analysts have said.
By Everson Mushava
Mawarire left for South Africa two weeks ago after a Harare Magistrates' Court declined to prosecute him on treason charges.
The cleric announced on Tuesday that he would remain in the neighbouring country for his personal safety after President Robert Mugabe declared him persona non grata for leading a campaign against perceived government misrule.
Political analyst, Alexander Rusero said Mawarire had done his part in demystifying Mugabe's power and even if he stayed in South Africa, his contribution would remain indispensable. He said there was no struggle worth dying for.
"He (Mawarire) lit the fire and the forest will remain burning," Rusero said.
"It's the atmosphere he established in demystifying Mugabe's power that will remain important. The extent to which government panicked shows how effective his campaign was. More Mawarires will come up. He is a Moses who led the Israelites out of Egypt, but a Joshua will come up to lead the Israelites to Canaan."
Maxwell Saungweme, another analyst, said Mawarire had played his part and even if he stayed in South Africa, what he fought for would remain important and motivate the people to soldier on.
He said many revolutions and struggles were started or spearheaded by people who were not there when they were won.
"Even in the Bible, those who led God's children from Egypt did not reach the final destination. Even in the Chimurenga, the Chitepos and Tongogaras were killed before independence was won and many others ran away and sought asylum," Saungweme said.
He said the protests were never about Mawarire, but against bad governance, hunger, unemployment, collapsed social services, ruined education system, dysfunctional and chaotic government, financial crisis and cash shortages, among many grievances.
"These issues are still there. So with or without Evan, we still have to fight these issues. But the struggle must continue. The withdrawal of troops on one front does not mean defeat or the war is over," Saungweme said.
Political analyst, Ernest Mudzengi, said Mawarire was just a citizen and not well established as a politician and his fears, therefore, were justified. He said his influence would, however, remain.