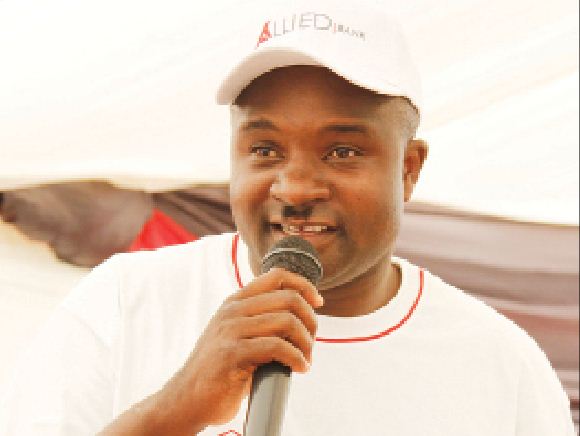 CHIVI Rural District Council chairman Killer Zivhu has launched an ambitious national campaign, dubbed "Zimbo365", to "instil a sense of belonging" among Zimbabweans and change citizens' perception of the country. BY RICHARD CHIDZA
Zivhu told journalists in Harare that the campaign was aimed at "making Zimbabweans appreciate their country every day".
"Our effort to launch Zimbo365 comes from the realisation that our people have developed a negative attitude towards their country. Some are migrating to other countries, while criminal behaviour is growing at an alarming rate. From petty theft to grand corruption at the highest level, our country is reaching dangerous levels, hence we have decided to seek a solution inside the hearts of Zimbabweans," Zivhu said.
The Zimbabwe Amalgamated Housing Association director-general and leader of the Zimbabwe Cross-border Traders' Association said his organisation would this week launch its partnership with State-owned Courier Connect to assist vendors with moving goods across the country's borders.
"The partnership with Courier Connect is just but one section of the Zimbo365 campaign. We will be looking at other sectors and there will be a nationwide programme to conscientise Zimbabweans of their obligation to their country and creating a legacy for future generations. Every good deed we do must be for Zimbabwe, and we must realise that every wrong deed affects fellow citizens.
"We seem to have surrendered the ownership of our country to a few individuals, which should not be allowed. Nobody has title to this country. We all have a hand to play and when someone starts a veld fire, they must realise they are doing harm to their country the same as when a doctor turns back a poor patient because they cannot afford medical fees," Zivhu said.
Zimbabwe's political, social and economic problems have led to negative sentiments at home and abroad resulting in investor confidence reaching an all-time low. Millions of skilled citizens have in the past decade or so migrated to other countries taking up menial jobs. Zivhu lashed out at religious leaders who he said were taking from the poor without batting an eyelid.
"We must love our country as much as we love our families and even totems. Politicians must differ but bring their differences to the table without violence, but all done for the good of our country. We want prophets who tell us what this country should do to prosper rather than fly-by-night preachers bent on impoverishing the very people they are supposed to help," he said.