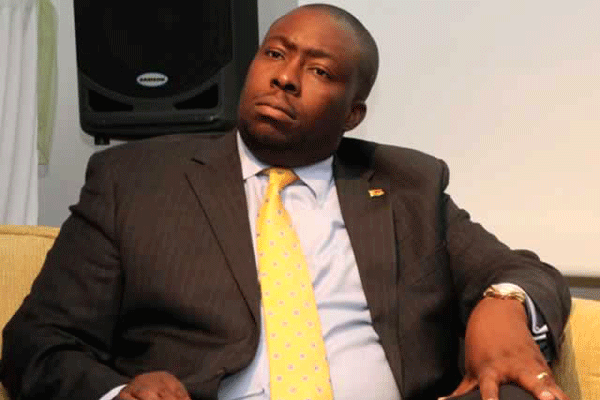 ZANU PF political commissar and Local Government minister, Saviour Kasukuwere has described opposition MDC-T leader, Morgan Tsvangirai as a lodger staying in a government building in the capital.
BY KENNETH NYANGANI
Addressing hundreds of Zanu PF supporters in Dangamvura/Chikanga constituency in Mutare on Friday, Kasukuwere said Tsvangirai had no wherewithal to publicly attack government, as it had allowed him to continue staying in the State-owned Highlands mansion since the end of his tenure as Prime Minister in the coalition government.
"Tsvangirai is a lodger, he lives in our house, Zanu PF is not a party of lodgers, we give people chance to build their houses and we develop our country," he said.
Kasukuwere told the gathering that the Zimbabwe People First, led by former Vice-President Joice Mujuru, comprised of political rejects, who do not deserve any recognition in the country's political circles.
He also said the issue of land barons, who were accused of duping thousands of home-seekers around the country, has decreased drastically.
"The issues of land barons and corruption have reduced. If there are people, who are still doing this it should end. President Robert Mugabe is saying people should be given land to build their houses, this is our land, what we don't want in Zanu PF is to disappoint people who voted for us,'' he said.
"We have been in Bulawayo, recently, giving our youths land and the same should be done here. So we are going to give the youths land here. We are going to send a team that is going to identify the land for you and we are also promising our supporters stands by 2018."
Speaking at the same rally, Dangamvura/Chikanga MP Esau Mupfumi pleaded for government assistance to resolve the constituency's perennial water woes.
"We are facing water challenges in my constituency, so we are pleading with the government to assist us to solve the matter. Our council is not doing anything to solve the issue," he said.