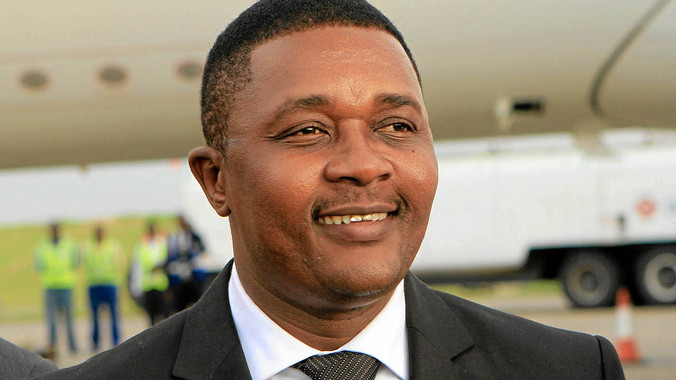 OPPOSITION MPs have mockingly suggested that government ropes in shadowy Israeli security company, Nikuv International Projects Ltd — accused of rigging the 2013 general elections in favour of President Robert Mugabe and Zanu PF party — to help Tourism minister Walter Mzembi win the world's top tourism post.
by XOLISANI NCUBE
Zengeza West MP, Simon Chidhakwa (MDC-T) told the National Assembly yesterday that government should engage Nikuv to help Mzembi win the United Nations World Tourism Organisation (UNWTO) secretary-general's post.
"Since the honourable minister has confirmed that Zimbabwe is in the race, is it possible that government engages Nikuv to help us to win the post since they have done well previously in election management and helped a certain party get favourable results?" he said, drawing applause from opposition benches, while Zanu PF MPs appeared bemused.
Deputy Speaker of the National Assembly, Mabel Chinomona ruled Chidhakwa's question was out of order, sending the Zanu PF MPs into ecstasy.
Nikuv, which deals with population registration, production of identification documents, , immigration and citizenship, agriculture, security matters and elections, has been accused of helping Zanu PF win the last elections through manipulation of the electoral system.
Mzembi had told the National Assembly that he had been sanctioned by Mugabe to stand as the candidate for the UNWTO secretary-general post, whose elections are slated for May 2017.
Meanwhile, Local Government minister Saviour Kasukuwere came under fire from opposition MDC-T MPs after he claimed that the commission running the City of Gweru was appointed procedurally and its members had no criminal records.
Kasukuwere, responding to questions from Mkoba MP, Amos Chibaya (MDC-T) who wanted to know if the appointment of Mark Choga as one of the three commissioners was above board, at first claimed he was not familiar with the name only to make a U-turn after the MP presented evidence in the House.
"There is no one with such a name, unless you appointed him to be one of the commissioners. I did the appointment," Kasukuwere said.
But Chibaya provided evidence suggesting that Choga was one of the commissioners along with Tsunga Mhangami and Parenyi Chomunorwa and that the commissioner had audited council books, where he was paid in excess of $223 000 prior to his latest appointment.
After the evidence had been tendered in the House, Kasukuwere pleaded with Chibaya to give him more evidence promising to rectify the anomaly.