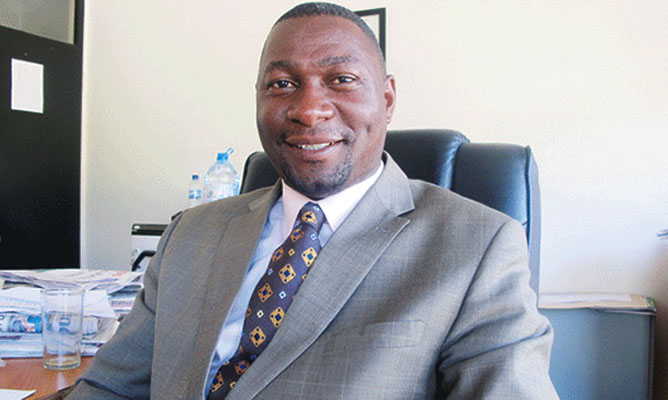 Information Communication and Technology (ICT) minister Supa Mandiwanzira yesterday said a forensic audit instituted by the parastatal to probe NetOne is almost complete, warning suspended chief executive officer, Reward Kangai against hoodwinking the public by raising "frivolous" allegations to evade investigations against him.
BY XOLISANI NCUBE
Kangai appeared before the Parliamentary Portfolio Committee on Information Communication Technology on Monday where he accused Mandiwanzira of interfering in the operations of the State-owned telecommunications company and corruptly awarding a $4 million contract to a Chinese firm to audit a deal between NetOne and Huawei.
But, Mandiwanzira, who is currently in Brazil on government business, said Kangai should not have been afforded the platform to raise the allegations, as he was under probe.
He said Kangai's presentation was an attempt to divert and pre-empt the audit currently underway.
"I'm surprised that a CEO, who is on forced leave to pave way for a corruption probe at NetOne by the Comptroller and Auditor-General through PWC, could be granted such rare opportunity," Mandiwanzira said.
"I am aware that the Parliament hearing and other activities that I have ignored are meant to pre-empt the audit report and intimidate the auditor. These cheap efforts shall not succeed.
"I am informed that the forensic audit report is less than 30 days from being finalised."
In his presentation to the committee, Kangai alleged that Mandiwanzira led a dirty smear campaign against him, including planting stories in the State media.
He claimed Mandiwanzira had underhand dealings with Li Xiaodong, a CEO of a Chinese company, Megawatt Energy, which was tasked to investigate whether Huawei had not overcharged on the $248 million base station project in 2012.
He also alleged that Xiaodong's firms jointly own a property in Woodmead, Johannesburg, with Mandiwanzira's company, Blue Nightingale.
The firms trade as Megawatt Energy, LXD Group and C SEEC South Africa.
The property was reportedly bought for 4,5 million rands in cash.
But Mandiwanzira yesterday said: "In order not to play into the hands of those behind the shenanigans, I shall be issuing a robust and comprehensive statement on the scurrilous allegations levelled against me – only when the audit report is out."