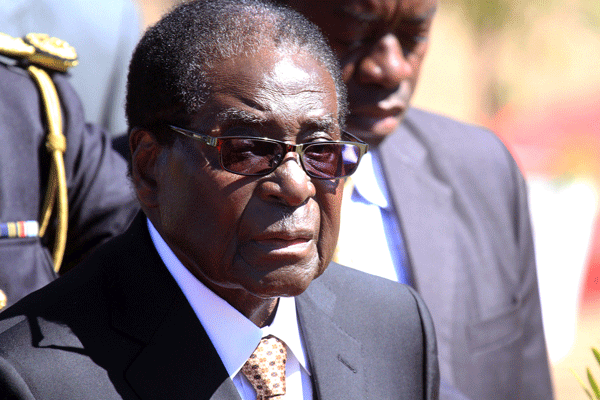 PRESIDENT Robert Mugabe yesterday left for a double Sadc Troika Summit on Lesotho in Botswana, as the United States government is pressing the regional bloc to urgently resolve the political instability in the mountainous kingdom.
BY XOLISANI NCUBE
Foreign Affairs secretary Joey Bimha said Mugabe will meet other members of the double Troika on Defence and Security, who include Botswana, Swaziland, Mozambique, South Africa and Tanzania to receive a report from South African Deputy President Cyril Ramaphosa, the Sadc facilitator on the political situation in Lesotho.
"The President is attending the meeting this week," he said.
Last week, US ambassador to Lesotho, Matthew Harrington, visited Sadc secretary, Stergomena Lawrence Tax and pleaded for the intervention of the regional body to deal with the security situation in Lesotho.
According to a statement from the Sadc secretariat, the US envoy said Lesotho should be pressured to implement recommendations from the bloc's commission of inquiry to end the fights.
"He (Harrington) stated that Sadc's continued efforts in the Kingdom of Lesotho are showing positive results, and that the US government was open to discuss and provide support that the region would require in this endeavour.
"The US ambassador further informed the executive secretary that the US government believes that implementation by Lesotho of recommendations by the Sadc commission of inquiry would determine her future collaboration with the government of the Kingdom of Lesotho," the Sadc statement read.
Mugabe is a member of the troika as former chairperson of the regional bloc.
The troika is chaired by Mozambique leader, Filipe Nyusi, who is set to attend along with Swaziland's King Mswati and Tanzanian leader, John Magufuli.
The political turmoil in Lesotho arose following the assassination of Maaparankoe Mahao, a former chief of staff in the Lesotho armed forces reportedly by reneged soldiers.
A Sadc commission of inquiry was established to investigate the murder and related issues.
Lesotho is still to implement a Sadc recommendation made last year that army commander, Tlali Kamoli be discharged as part of efforts to restore stability.