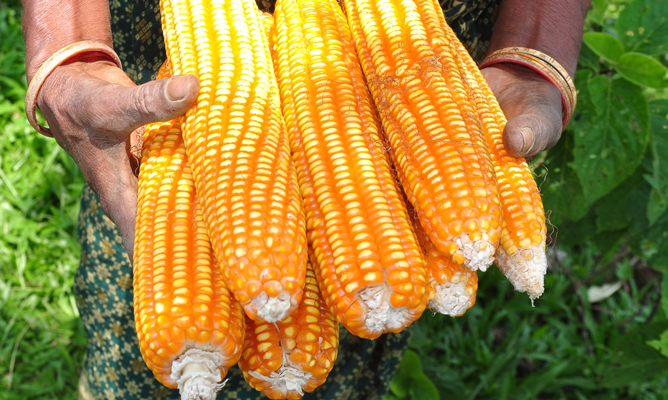 THE country's maize supply is now stable and adequate to address the food crisis induced by drought as millers have imported more than 300 000 metric tonnes of maize, the Grain Millers Association of Zimbabwe (GMAZ) has said.
BY TARISAI MANDIZHA
In February, the government launched a $1,5 billion food aid appeal to feed an estimated three million people following the El Nino-induced drought that affected southern African countries.
Government said it was addressing the national deficit of 700 000 tonnes of maize through imports of grain from a number of countries, with the help of the private sector.
In an interview with NewsDay, GMAZ president, Tafadzwa Musarara said his organisation was importing maize from Mexico, Ukraine, Thailand and Brazil.
"We have imported in excess of 300 000 metric tonnes and the country's maize supply is stable and more than adequate. The market is promised of stable prices and constant supply. In fact, there is cut-throat competition," he said.
Commenting on the maize export ban by Zambia recently, Musarara said as of last week, the neighbouring country's maize exports were suspended, as the government was not sure wether it has adequate stocks.
Government has received more than 500 000 tonnes of grain, almost half of the country's requirements until December. The country needs slightly over 1,3 million tonnes of maize until the end of the year.
The target for the importation programme for February to December 2016 is 1 361 452 metric tonnes valued at $560 918 224 and to date, 526 802 metric tonnes have been imported.
Contracts for maize importation for 630 000 metric tonnes were signed between the Grain Marketing Board and private players. Of these contracts, a total of 129 000 metric tonnes of grain have been delivered.
According to the Agriculture ministry, the target for next January to March requires a total of 450 000 tonnes valued at an estimated cost of $185 292 000.