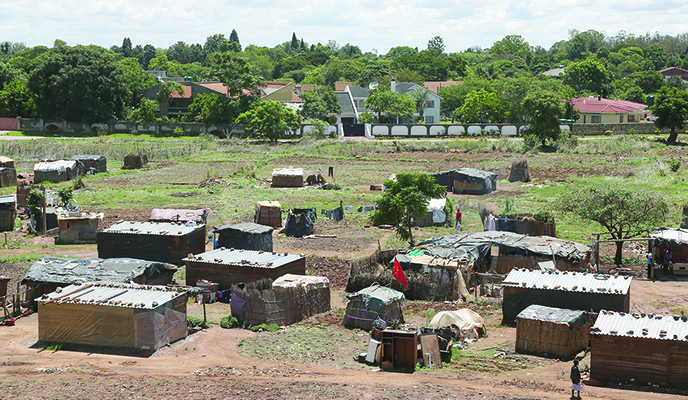 Harare City Council has started auditing land given to housing co-operatives with a view to flushing out land barons and curb bogus allocation of residential stands to desperate home seekers.
by XOLISANI NCUBE
The Education, Health, Housing and Community Services and the Environmental Management committees this week went on a whirlwind tour of all "illegal" settlements to assess the situation on the ground and appreciate the challenges facing housing co-operatives.
"At this juncture, we cannot pre-empt the findings, suffice to say a good number of the settlements will be regularised and the people on the ground will have to pay the necessary fees to Harare City Council," a statement from city's director for housing Matthew Marara read.
Illegal housing co-operatives, most of them linked to Zanu PF, have been sprouting all over the city, resulting in residents losing their hard-earned cash.
Marara said the audit was aimed at establishing settlements that could be regularised and those that required relocation.
"We have completed the exercise and we are now assessing the evidence we gathered on the ground," he said. "The City of Harare takes this opportunity to advise all beneficiaries of housing stands in the 'illegal settlements' that they should not pay any money to any of the leadership of the housing co-operatives that were not allocated land by council. Any such payments are illegal and tantamount to theft on the part of the recipients. Council is now responsible for the servicing of all housing land in Harare.
"Illegal settlements militate against order and the law with individuals engaged in such activities at risk of losing their lifetime investments when the authorities move in to enforce the various designated land uses for each piece of municipal land."
The audit covered the whole of Harare.
"We went to Mabvuku, Tafara, Mabelreign, Warren Park, Kuwadzana, Crowborough, Glen Norah, Glen View and Budiriro. We also did checks in other suburbs previously not affected by invasions to just ascertain developments on the ground," Marara said.