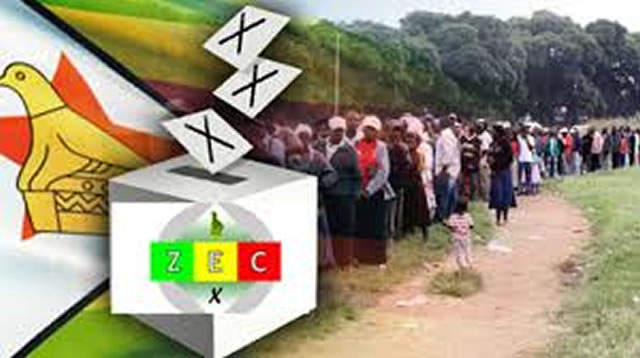 GOVERNMENT delays in filling the six vacant posts at the Zimbabwe Electoral Commission (Zec) could negatively affect elections in 2018, the Zimbabwe Election Support Network (Zesn) said.
BY RICHARD CHIDZA
In a statement yesterday, Zesn called for the expeditious appointment of the six commissioners, whose interviews were held early this month.
"It is imperative for the new commissioners to be sworn in immediately given the limited time before the 2018 elections and the number of electoral reforms and processes that need to be implemented before the election," the poll watchdog said.
Zesn director, Rindai Chipfunde-Vava said: "The appointment of Zec commissioners must be done forthwith to enable the commission to prepare for the elections effectively.
"There are a number of processes that Zec must complete before the 2018 elections such as media reform, reviewing of voter education methodologies, the creation of a conducive electoral environment as well as the adoption and implementation of a sound voter registration model that electoral stakeholders accept and have confidence in."
The posts became vacant following the expiry of terms of six commissioners in March, among them the commission's then deputy chairperson, Joyce Kazembe.
Kazembe had been with the election management body since the turn of the century and submitted her name for consideration to fill the vacant posts. Her name caused a raucous among members of Parliament's Standing Rules and Orders Committee. There were arguments, Kazembe, who worked with the then Electoral Supervisory Commission, Zec's predecessor, was not eligible, but Zanu PF representatives argued she qualified.
Zesn said it was important for Zec to remain independent of political influence and "is led by persons of high integrity and proven technical abilities in election management is crucial to the holding of credible, free and fair elections in Zimbabwe".
"Therefore, individuals, who are non-partisan and have a proven track record of integrity, competence and experience in the conduct of affairs in public management and elections, in particular, must be appointed to fill in the vacancies," the lobby group said. Zesn added government needed to speed up alignment of electoral related laws with the Constitution.