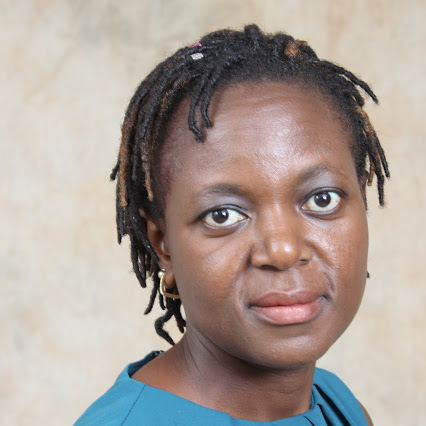 "When a woman behaves like a man, why can't she behave like a nice man?" Edith Evas.
MIRIAM TOSE MAJOME
After last week's column, at least three readers were unhappy with what they regarded as my sexist views regarding rape. They took particular exception with the definition of rape, as I wrote and my statement that only men can be convicted of rape. I must state that I did not invent the definition, but simply stated it as it is defined in the statutes. It is defined in Section 65 of the Criminal Codification Act Chapter 9:23 as lIf a male person knowingly has sexual intercourse or anal sexual intercourse with a female person and at the time of the intercourse
— the female person has not consented to it; and — he knows she has not consented to it or realises there is a real risk or possibility she may not have consented to it; he shall be guilty of rape and liable to imprisonment for life or any shorter period.
In many foreign jurisdictions, the definition of rape has been amended to be gender inclusive. In South Africa the definition was similar to ours until 2007, but amended by the Sexual Offences Act and Related Matters Act, which replaced the common law definition of rape. It was expanded to apply to all forms of non-consensual sexual penetration irrespective of gender. So in South Africa women are now deemed capable of committing rape.
Zimbabwean law has not yet changed and women cannot be convicted of rape. They can be charged with committing other sexual offences that are defined in the Code. Women do commit serious sexual crimes against men, children, other women and even animals.
Sexual crimes committed by women are not less serious or damaging than those committed by men. Data on the prevalence of attacks by female sex offenders is generally limited worldwide, but available statistics show that sexual offences by women are not as rare as supposed. Offences and attacks by women are prevalent but only grossly under reported. Women can be charged with committing aggravated indecent assault, indecent assault and bestiality. Aggravated indecent assault
It is when a male or female commits an act or any range of sexual acts of a physical nature against another person that are considered indecent and undesirable by any reasonable person. The aggravated indecent assault occurs without the victim's consent. The intention to commit the indecent act is vital. This means the perpetrator has to intend and want to commit the indecent act despite knowing that the victim did not consent.
The perpetrator has to realise that there is a possibility that consent may not be given, but still carries on with the act. Women, especially domestic workers are sometimes charged with this kind of abuse, particularly on boys they look after.
However, female children can also be victims. Nothing is in black and white, there are many grey and dotted areas.
A conviction for this crime attracts imprisonment or payment of a fine. As already pointed out two weeks ago, the penalties for sexual offences in current practice are not deterrent. Conviction rates, particularly for rape, are low and sentences are light. This is influenced by the fact that society has a rather dismissive and forgiving attitude to sexual crimes. Indecent assault
It is similar to aggravated indecent assault. Physical contact has to be present and if no physical contact occurs it will be regarded as criminal insult. An example is when perpetrator makes indecent gestures intending to insult the victim but refrains from touching them. If the victim feels offended by the gestures and actions they can file criminal charges. If the perpetrator intended to create physical contact but failed, they can be charged with attempted indecent assault. Clearly nothing precludes women from being charged with this crime. Bestiality
Women can sexually abuse dogs, goats, donkeys and cats and other animals. So they can be charged with bestiality just as men can. Bestiality is when a person knowingly commits any sexual act with an animal or bird. A conviction for bestiality attracts imprisonment or a fine and of course lots of shame and a stint in the newpapers.
Marital rape
The law recognises that rape within a marriage context is possible and that it is a criminal offence. Only husbands can be convicted of marital rape against their wives. This is obviously in keeping with the definition of rape as discussed above. The Attorney-General has to authorise all prosecutions for charges of marital rape. In reference to sexual crimes in general, the fact that the offence was perpetrated on one's spouse is not a defence. Wives can, therefore, be charged with all the sexual offences excluding rape described above against their husbands.
Child offenders
Children can also be perpetrators of sexual offences usually against other children. There is an irrefutable assumption of innocence for children under seven years old. This means children below seven are deemed incapable of committing and being convicted of crime. If the child sex offender is below 14 years, meaning between eight and 14 years the Attorney-General has to consent to their prosecution. School authorities, in particular, need to be aware that children can sexually abuse other children. They should acknowledge this and incorporate it as part of their ongoing awareness programmes. Reports of peer sexual abuse are not uncommon in both boys schools and girls schools.
Factors determining conviction
In determining the guilt of a person charged with committing sexual crimes, a court shall consider the age of the assaulted person, the degree of force or violence used, the extent of physical and psychological injury inflicted, the number of people who took part in the commission of the sexual assault, the perpetrator's age, whether or not a weapon was used, the relationship of the perpetrator and victim, for example, if it is a parent or guardian of a child and whether or not the victim was infected with a sexually transmitted disease or became pregnant in the case of rape.
In conclusion, it is important to appreciate that sexual offences are not the preserve of men because women are equally capable of committing sexual offences. Data released by various researchers show that female sex offenders in care giving roles, such as maids, babysitters, mothers and teachers, mainly target young children and adolescents. It is vital to acknowledge this and make it part of legal rights awareness so that all sexual offenders irrespective of gender are reported and prosecuted. All victims of sexual crimes committed by women including male victims are also protected equally by the law. lMiriam Tose Majome is a lawyer and a teacher. She can be contacted on enquiries@legalpractitioners.org