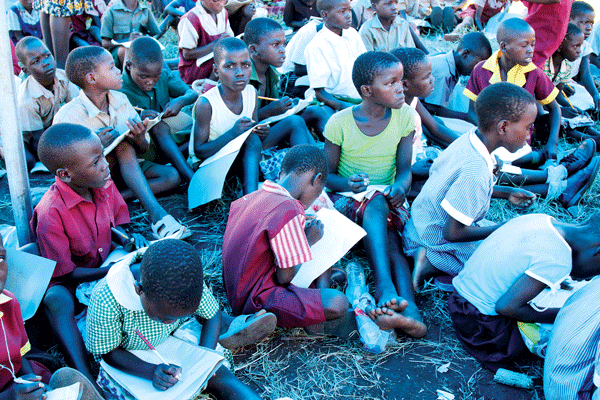 In response to Teachers reject national pledge: If you check in the Bible, you will realise that whenever the Israelites rejected God or His statutes, they suffered defeats, distress, famines or other different calamities.
Justice Zivai Mukupe,AMHVoices
Zimbabwe is in distress because of neglecting God's statutes through various ways.
First, it was the removal of the old national anthem which was more like a prayer to God for our nation and Africa.
The old anthem would start by addressing the Father: "God bless Africa . . .", then it went on to cry to God to hear our prayers. It ended by inviting the Holy Spirit to come and bless the inhabitants of Africa.
Remember when Jesus taught His disciples to pray, He told them to start by addressing the Heavenly Father. He also emphasised the role of the Holy Spirit that teaches and guides us to all Truth.
The old anthem was more than just an anthem, it was a powerful prayer on its own and Zimbabwe was prosperous back then.
However, it was then replaced by another one which starts by addressing the national flag.
The new anthem gives glory to human beings first before God and never acknowledges the presence of the Holy Spirit, but to the spirits of the departed.
While I recognise the constitutional right of freedom of worship, it is the banning of the Scripture Union in schools that I am against.
Why ban instead of just introducing whatever beliefs without banning others? It doesn't have to be compulsory.
Now the government, through the Primary and Secondary Education ministry, has introduced the national pledge.
The introduction of the national pledge in schools, where schoolchildren are obliged to recite a poem towards a flag, might be seen as a sign of patriotism, but it is divergence from Christianity because in other religious beliefs, they do worship the flag.
One thing I liked about the Israelites is, after a defeat or distress, they would sit down and analyse the situation. They would then repent and cry out to their God and He would remember them.
God is still the same yesterday, today and forever. Even today we as a nation can still repent and cry out to God and He can change our situation to a prosperous nation.
Let us think before introducing policies that might invite God's wrath on our nation and remember that it is God who gives victory and prosperity.
Politics and economics, yes, but God first and all thing will follow.
Who knows what is going to happen next — worshipping a person?