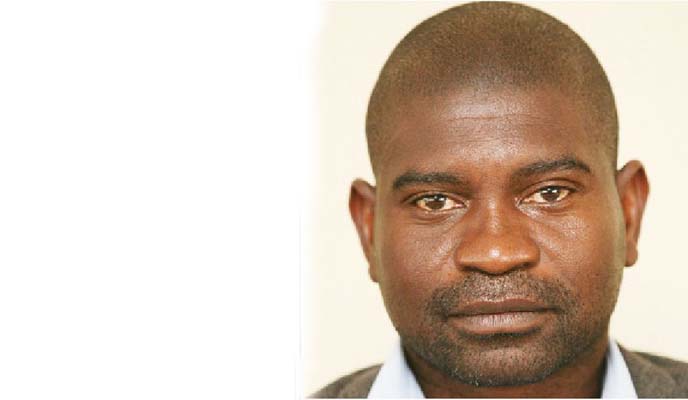 PETER RUPERT, a professor of economics, once said: "If you are an economist and are working, either officially or unofficially, for a politician, make that clear. Don't parade as an economist when you are actually engaged in campaigning for your would-be future boss. Such dissemblance does enormous disservice to the country, to the economics profession, and to you yourself."
Kamurai Mudzingwa
This is the biggest Achilles' heel in our economy; there is too much politics in it. In fact, the trouble is that our economic policies are designed to achieve only political ends and this has spelt disaster for the country. Too much politics does not augur well for the sustainability of any economy. Politics promotes patronage, corruption and knee-jerk policies designed for only one thing: to keep the politicians in power. In our case, we have seen how politics institutionalised corruption in both State enterprises and policymaking. I agree with analysts who argue that corruption was institutionalised from the 80s and fortified when looters in the Willowvale scandal were pardoned and today we see some of them holding top posts in government. This marked the beginning of open impunity and today what we see is the proliferation of corruption in all public enterprises. What is more irksome is the institutionalised impunity based on political patronage. No one fingered in corruption scandals has been sent to jail. Instead, we have seen people being moved around in government circles as if they were being rewarded for their part in these corrupt activities. The Auditor-Genaral's Office has unearthed massive corruption in public enterprises and political patronage facilitates the turning of a blind eye to such graft activities. The website http://changezimbabwe.com/index.php/news-mainmenu-2/1-latest/2973-scandals-that-rocked, lists the following scandals that rocked the country since the 80s:
 1987 Ziscosteel blast furnace scandal
 1987 Air Zimbabwe Fokker scandal
 1986 National Railways housing scandal
 1988 Willowgate scandal
 1989 ZRP Santana scandal
 1994 War Victims Compensation Fund scandal, where healthy Zanu PF bigwigs claimed up to 100% disability and received hundreds of thousands of good Zimbabwean dollars in compensation
 1995 GMB grain scandal)
 1996 VIP housing scheme (where public money, including yours truly's, was used to build VIPs', including First Lady Grace Mugabe, houses)
 1998 Boka banking scandal ($968 million fraud perpetrated on the Zimbabwean people with the Reserve Bank of Zimbabwe (RBZ) and the Office of the President accused of attempting to cover it up)
 1998 Zesa YTL Soltran scandal
 1998 Telecel scandal
 1998 Harare City Council refuse tender scandal
 1999 Housing loan scandal
 1999 Noczim scandal (managers corruptly siphoned millions of dollars out of the oil firm, which was reeling under a deficit of about $5 billion).
 1999 DRC timber and diamond scandals (The UN reported military and other bosses were implicated)
 1999 GMB scandal
 1999 Ministry of Water and Rural Development Chinese tender scandal
 1999 VIP land grab scandal
 2001 Harare Airport scandal
Not even a single soul was sent to jail because of the way our leaders view the economy — from the political lens. They would rather have a dead economy than lose their corrupt hangers-on who ensure they stay in power. Because of the political nature of our economics, we expect no one to be arrested for the $15 billion looted at the diamond mines. We have institutions like the RBZ whose policies have been blamed for contributing to the economic demise of the country. It is obvious that when politicians start directing what happens at the central bank of any country, be assured that disaster is on the way. A friend of mine rightly pointed out to me: "Kamurai, you must understand that we are going nowhere. All our public institutions are not headed by technocrats, but by people who are in those posts courtesy of political patronage. You think we can have any hope of economic revival?"
The economic policies in the country carry too much political stench to be of any use to the economy. They can only choke it. Even the best of them have been crafted and implemented for political expediency. The land reform policy, for instance, largely benefited bigwigs who are reportedly in possession of large chunks of land which they have failed to make productive, thereby destroying the country's economic base — agriculture. The indigenisation policy has scared investors who discern its ulterior motive — to benefit the same bigwigs. The list is endless. What is glaringly political about the policies is that they are designed more to win votes than to prop up the economy. The knee-jerk reaction to the fear of losing the vote testifies to the fact that these policies are simply for political expediency. Professor Rupert says of economic policies: "Make the policy ahead of time and stick to it."
But our economic policies, especially those that are touted as blueprints such as ZimAsset, follow the electoral cycle and they are abandoned as fast as they are shoved down the throat of the economy. There is no proper evaluation and neither is there a proper SWOT analysis made to see their feasibility. They are just as good as political slogans.
To expect our economy to turn around in such a highly politicised environment is as foolish as expecting to see the girlhood of our mothers.