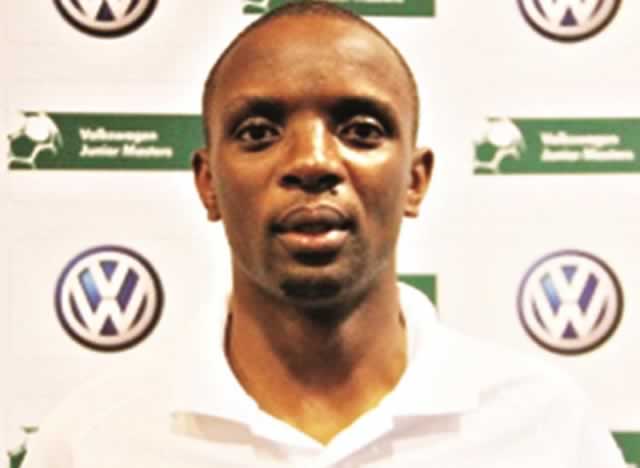 FORMER Zifa executive committee member Edzayi Kasinauyo yesterday appeared at the Harare Magistrates' Court facing match-fixing charges emanating from an alleged plot to manipulate the outcome of Zimbabwe's 2017 Africa Cup of Nations (Afcon) football qualifiers against Swaziland last month.
BY PAIDAMOYO MUZULU
Kasinauyo, who was represented by lawyer Harrison Nkomo, was not asked to plead when he appeared before magistrate Tendai Mahwe. He was remanded out of custody to May 24 on $100 bail. Kasinauyo has to report once every week to the Police Serious Frauds Squad and not to interfere with State witnesses.
However, Nkomo gave the State notice that on May 24 he would make an application to the court challenging his client's placement on remand.
"We are putting the State on notice that on the next remand date we will oppose placement on remand because the papers given to us do not disclose an offence," Nkomo said.
Kasinauyo becomes the second former Zifa high-ranking official to be hauled before the courts on match-fixing charges.
His appearance follows that of former Zifa chief executive officer Henrietta Rushwaya on Tuesday on similar accusations.
Rushwaya, like Kasinauyo, was remanded to May 24 on $100 bail.
It is the State's case that in the period extending from January to the end of February this year, Kasinauyo, working in cahoots with Rushwaya, former Warriors coach Ian Gorowa and national team assistant coach Nation Dube, was involved in acts of match-fixing targeting the South African Premier Soccer League.
The papers add that he was also working with Leeroy Kundishora Waguta and well-known Asian match-fixer Chan Sankaran, who was the financier, to try to fix the results of the two Afcon matches between Zimbabwe and Swaziland.
Kasinauyo is further alleged to have promised some national team players $15 000 each to throw the games.
The papers further claim Waguta was the whistleblower in the alleged plot who alerted Warriors coach Kalisto Pasuwa of the plan and promised to keep him updated on the group's activities.
Sebastian Mutizirwa is prosecuting.