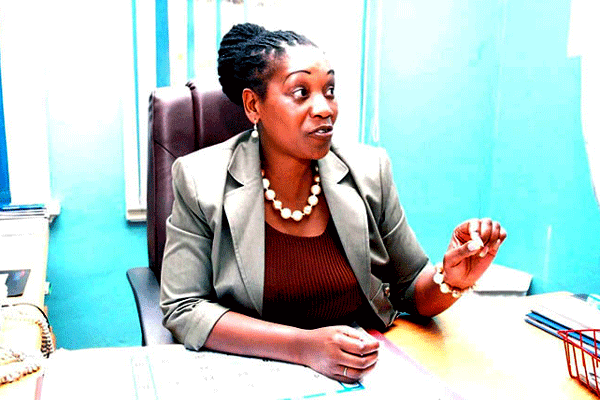 FORMER Zifa chief executive Henrietta Rushwaya was yesterday hauled before Harare Magistrates' Court on allegations of attempting to fix the 2017 Africa Cup of Nations (Afcon) football qualifiers between Zimbabwe and Swaziland last month.
BY PAIDAMOYO MUZULU
Rushwaya (49), who was represented by Harare lawyer Charles Chinyama, appeared before magistrate Tendai Mahwe and was not asked to plead and remanded out of custody to May 24 on $100 bail.
The State, through prosecutor Sebastian Mutizirwa, consented to bail.
It is the State case that between January and February this year Rushwaya, acting in cahoots with Zifa executive committee member Edzai Kasinauyo, former national team coach Ian Gorowa and Warriors assistant coach Nation Dube, were involved in acts of match-fixing targeting the South African Premier Soccer League.
The State papers add that she was also working with Leeroy Kundishora Waguta and well-known Asian match-fixer Chan Sankaran, who was the financier.
"In February 2016, the accused persons, in one of their routines, agreed to fix the Afcon qualifying matches between Swaziland and Zimbabwe scheduled for March 25 and 28 in Mbabane and Harare respectively," the papers read.
The State further alleges that Kasinauyo was tasked to put pressure on Warriors coach Kalisto Pasuwa to prematurely release the squad list for the two matches and in the event that he failed, Dube was to leak the list to the syndicate. It is also alleged that in their plan, the syndicate had agreed to target a goalkeeper and any two defenders.
"After the delay in announcing the list of players by the coach, the accused identified Tatenda Mukuruva as the probable goalkeeper, hence Gorowa phoned Mukuruva inviting him to South Africa purporting that he wanted him for trials with an attempt to lure him for their illicit arrangement."
The State, in the same papers, say Waguta blew the whistle on the alleged plot by alerting Pasuwa of the plan and promising to keep him updated on the group's activities. After failing to handle the pressure applied to him by the accused, Pasuwa informed Zifa president Phillip Chiyangwa of the alleged plot. This culminated in Zifa CEO Jonathan Mashingaidze making a police report.