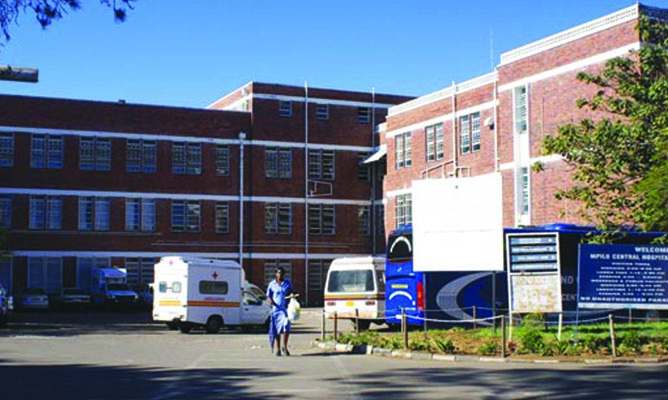 The United States-based Operation of Hope surgical team, which offers free corrective surgery to children and adults with cleft lip and palate and other facial deformities, will be in Zimbabwe next month. By Phyllis Mbanje
The mission, which marks 10 years since it started offering the free service in Zimbabwe, has successfully operated over 1 100 Zimbabweans for free at a cost of over $50 million.
According to the Operation of Hope Zimbabwe co-ordinator and past president of Rotary Club of Harare Central Temba Banda, the screening day for Harare surgical mission would be held on May 8 at Harare Central Hospital's paediatric department. This will be followed by surgeries in the course of the working week.
"The Operation of Hope will proceed to Bulawayo for its first ever surgical missions in Matabeleland. These will take place at Mpilo Central Hospital with screening set for May 15," he said.
President of the mission and director of Operation of Hope, Jennifer Trubenbach, said: "Having an attractive smile is crucial not only for self-esteem, but also for the ability to interact effectively in modern society, where smiling is one of the most basic interactions between people."
The mission depends on the philanthropy of private citizens, sponsors and the services of medical volunteers.
The Operation of Hope team started working in Zimbabwe in 2006 and since then they have trained at least 45 medical students that want to pursue the facial reconstructive surgery profession who have become their senior surgeons on these trips. Most of the current volunteers have been with the team since 2012.
The Operation of Hope Worldwide is a public not-for-profit, all-volunteer surgical team that provides free surgeries to children in developing countries who are born with or suffering from facial deformities. Founded in 1988 by retired ear, nose and throat physician Joseph Clawson, the team has impacted the lives of over 5 000 children.
Cleft are birth defects that occur when a baby's lip or mouth does not form properly during pregnancy. A cleft lip can be a small slit or it can be a large opening that goes through the lip to the nose.
A cleft palate happens if the tissue that makes up the roof of the mouth does not join together completely during the pregnancy.