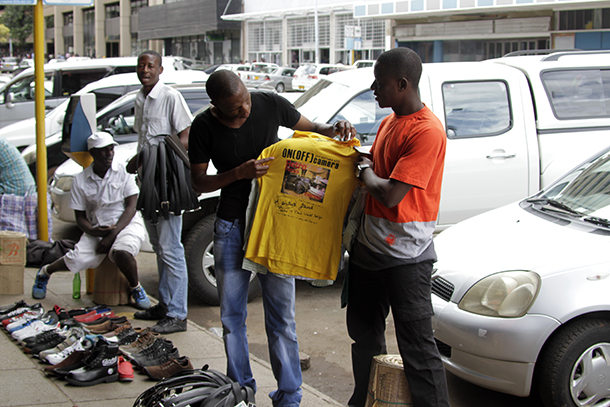 OCCUPANCY levels in Harare's Central Business District (CBD) are averaging between 50% and 90% for commercial and office space, as demand continues to decline due to the dire economic situation, NewsDay has established. BY TATIRA ZWINOIRA
Real Estate Institute of Zimbabwe research officer Francis Chinjekure told NewsDay that the CBD commercial and office space has suffered from the rise of office space in the suburban areas in the city.
"The general sentiment from the market is demand for space in CBD Harare is very low for commercial and office space, hence, low occupancy rates averaging between 50% to 90% compared to retail space mainly in the downtown parts, which command occupancy levels as high as 90% to 95%.
"High rentals/square metre in the commercial and office sectors are also making the situation worse, but the market is witnessing a downward review of rentals, which is set to excite the market," he said.
Chinjekure said in downtown Harare there were high levels of occupancy, due to the booming retail business necessitated by the influx of cheap imports and the sharing of space among different business units to facilitate sharing of rentals and other levies.
Chinjekure said on the western side of Julius Nyerere Way, there were high levels of space redesigning to accommodate different business units within a smaller space, serving as an attraction to tenants who at the end of the day wish to drive down their costs and make a profit.
First Mutual Holdings chief executive officer, Douglas Hoto said despite declining levels in office space, occupancy levels for their retail space remained full.
"It depends on the type of buildings. CBD buildings are in two types, retail and office space. Uptake for our retail space is good, whereas with our office space we are seeing a lower occupancy level of about 50% to 60%. However, we have recorded better results with our office parks" Hoto said.
He said the reason why the uptake was better for retail outlets was due to it being a daily cash business, as compared to companies usually see returns at the end of the month.
On average, rentals for office space for commercial and office space range from $8 to $10 a square metre, which has now become unsustainable in the long run.
As a result, many companies have been forced to relocate to suburban areas which offer cheaper rentals.