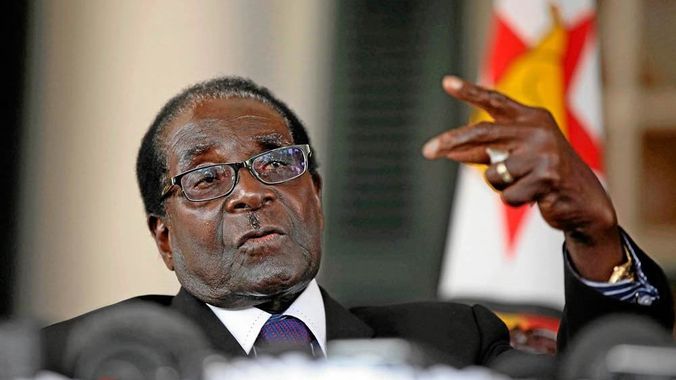 HARARE – Zimbabwe's black empowerment policy that aims to tranfer majority shares from foreign-owned firms to locals is confusing potential investors and makes it hard to compete for foreign investment, President Robert Mugabe said on Tuesday.
Reuters
The southern African nation passed an Indigenisation and Economic Empowerment Act in 2008, which forces foreign companies, including mines and banks, to transfer at least 51 percent shares to black Zimbabweans.
But implementing the law has been steeped in controversy, with Mugabe's ministers often issuing conflicting statements on its implementation, further spooking foreign investors.
For example, the finance minister said on April 2 foreign banks in Zimbabwe had submitted credible plans to comply with the empowerment law, conflicting the youth and empowerment minister who had said banks had not complied.
"This has caused confusion among Zimbabweans, the business community, current and potential investors, thereby undermining market confidence," Mugabe said in a signed statement dated April 11.
Foreign investors point to the empowerment policy as the biggest impediment to investing in a country that holds the second largest deposits of platinum after South Africa.
Calling his statement a policy position, Mugabe repeated that the government would not negotiate on its stance to own 51 percent in mining operations.
Existing mines could, however, comply with the policy by ensuring that 75 percent of the value they generated from local minerals would be retained in Zimbabwe. He did not explain.
This would apply to the world's top two platinum producers, Anglo American Platinum and Impala Platinum, as well as Aquarius Platinum, which mine in Zimbabwe.
To maintain stability and confidence, banks will continue to be regulated by the central bank, which has previously called for caution in implementing the empowerment drive, Mugabe said.
He said the black empowerment law should be amended or changed if it did "not sufficiently conform" with his directive.