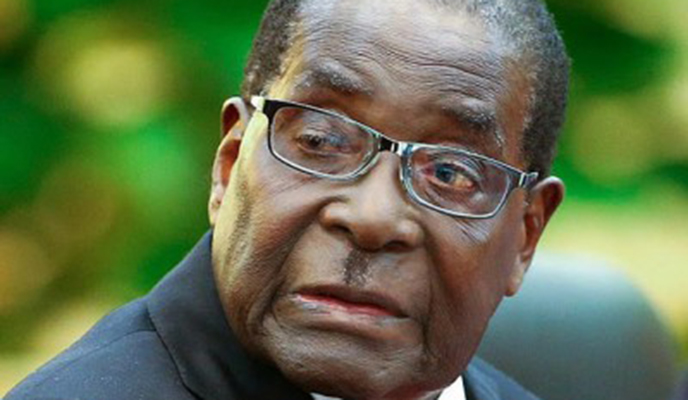 MANICALAND Provincial Affairs minister Mandi Chimene has claimed war veterans led by axed minister Christopher Mutsvangwa have set their sights on President Robert Mugabe, following the "ouster" of Vice-President Phelekezela Mphoko.
BY OBEY MANAYITI
War veterans at the weekend passed a vote of no-confidence on Mphoko and seven other top Zanu PF officials — including national commissar Saviour Kasukuwere, politburo members Jonathan Moyo, Patrick Zhuwao and Kudzi Chipanga — but Chimene insists Mugabe is the real target and the former freedom fighters' resolution was designed to set the stage for Mugabe's ouster.
"They cannot lure us all to go against the commander (Mugabe). That is impossible!" Chimene declared.
"These are indicators to pass a vote of no-confidence against the President. We can see that he (Mutsvangwa) is not interested in Mphoko, but President Mugabe.
"They are hiding behind Mphoko, but their target is President Mugabe. This also tells the level of his (Mutsvangwa's) mental condition. President Mugabe is in power."
Chimene said the weekend votes of no-confidence were driven by "sheer madness and outright ignorance".
"That is total madness," she said. "They passed that vote of no-confidence as who? He (Mutsvangwa) doesn't have a position in the war veterans' association and you have to check where the VONC (vote of no-confidence) was done. It was done in Gweru and does Mphoko stay in Gweru? Where is the relevance here of such actions? It doesn't make sense at all?
"That is desperation and total madness. They are actually showing high levels of ignorance and I think we should engage a psychiatrist for Mutsvangwa.
"A normal war veteran should be disciplined just as what happened during the war when we all abided by the code of conduct.
"We are trained soldiers and if you see a trained soldier behaving in such a manner, you should be worried."
But Mutsvangwa hit back, saying Chimene was not a war veteran, although she was the association's information secretary before the two fell out.
"She is a desperate and inveterate liar," he said.
"She even posits as a war veteran when she completed her primary education at Chindunduma School in Bindura after Independence. Ask her now that her splitting misadventure has collapsed, what will she do now?
"I hear she is boycotting tomorrow's (today's) meeting at the (War Veterans) ministry because His Excellency refused to recognise her phantom splinter movement."
Mutsvangwa's comments come as the Zimbabwe National Liberation War Veterans' Association (ZNLWVA)'s top leadership will today meet the country's securocrats and officials from the War Veterans ministry to draft the agenda for their crunch meeting with Mugabe early next month.
Mugabe, the ZNLWVA patron, has agreed to meet the war veterans following weeks of turbulence, which threaten to split Zanu PF.
War Veterans ministry permanent secretary Retired Brigadier-General Asher Tapfumaneyi yesterday confirmed today's meeting, but declined to disclose its agenda or details of who was attending. "Yes, the meeting is on, but usually we don't give details before meetings. Appropriate statements will be given after the meeting," he said.
But NewsDay understands the ZNLWVA executive organised the meeting with the top brass of the country's defence and security leadership to craft the agenda of their crunch indaba with Mugabe. "Of course, the defence and security establishment has been vital in the affairs of the war veterans and many of them are war veterans too.
"They will be at the meeting and those who have formed their splinter group of war veterans will be embarrassed that they have failed in their plot," a source privy to the details, who declined to be named, said.
Mutsvangwa's executive was voted into office in 2014 at a congress organised by military chiefs following Mugabe's order to dissolve the Jabulani Sibanda-led ZNLWVA executive.
Chimene, who claims to have taken over as interim chairperson of the war veterans, said the War Veterans ministry should be in charge of mobilisation for the meeting in consultation with her, arguing Mutsvangwa's group was ousted.