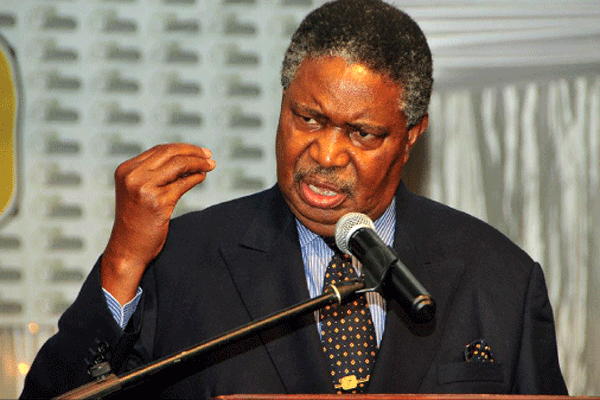 VICE-President Phelekezela Mphoko was yesterday quizzed in the National Assembly over his continued stay at a five-star hotel in Harare, at a time the country is living from hand to mouth and when thousands of Zimbabweans are staring hunger due to the drought.
by VENERANDA LANGA
Mabvuku-Tafara MP, James Maridadi (MDC-T) challenged Mphoko to explain his nearly 15-month stay in the hotel, but Speaker of the National Assembly Jacob Mudenda ruled the question was not a policy issue.
"Honourable VP Mphoko, you have been staying at Rainbow Towers since you were appointed VP in 2014, and you know that the economy of this country is not performing and cannot allow you to do that," Maridadi said amidst fierce interjections from Zanu PF members and applause from opposition MPs.
But before Mphoko could reply, Mudenda advised the opposition legislator to put his question in writing.
Mphoko seemed eager to respond and kept beckoning to the Speaker that he wanted to give a response, but Mudenda did not allow him to go ahead.
In another matter, Mines minister Walter Chidakwa said a forensic audit will be carried out to ascertain if $15 billion diamond revenue had gone missing as alleged by President Robert Mugabe recently.
Meanwhile, debate on a motion moved by Kuwadzana East MP, Nelson Chamisa on the disappearance of democracy activist Itai Dzamara over a year ago hit a snag for the third time after Zanu PF MPs trickled out of the House before it was reintroduced to ensure there was no quorum of 70 legislators.
Chamisa said a Zanu PF MP had alerted him that a ruling party caucus had directed the legislators to walk out to ensure that the Dzamara issue is not debated.
"It is totally unacceptable that we try to evade debate on such an important issue. What is embarrassing is that they are leaving the two Vice-Presidents in the House while they walk out.
How callous and cruel it is," he said in disappointment.