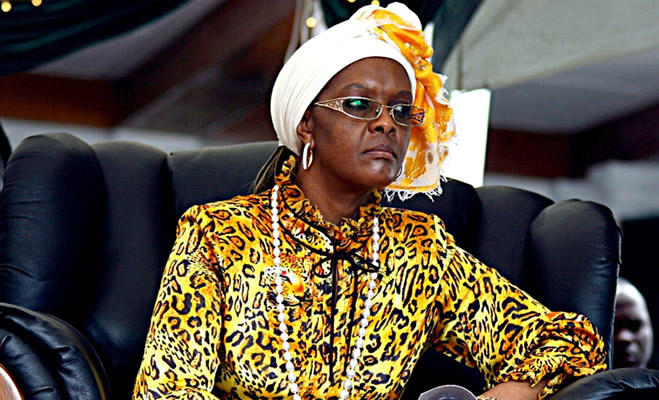 PRESIDENT Robert Mugabe and his family do not own Alpha and Omega Dairy, which the First Family claims to be theirs at different foras, NewsDay can reveal.
by PAIDAMOYO MUZULU
The milk processing company, situated at Gushungo Farm in Mazowe, is, however, owned by two private individuals, according to CR14 company documents produced in court yesterday in the ongoing trial of a soldier, Borman Ngwenya, who is accused of plotting to bomb the property.
Harare lawyer Abdullah Ismail Kassim and Halima Baera are the two directors of Alpha and Omega Dairy (Pvt) Limited, as contained in the documents supplied by the Registrar of Companies and Deeds Office.
Kassim is a senior partner at Gollop and Blank Legal Practitioners.
Ngwenya, who was arrested in an alleged foiled bombing attempt of Alpha and Omega Dairy processing plant in January this year, is being charged with possession of weapons used for sabotage, insurgency, banditry and/or terrorism.
He is also facing money-laundering charges for allegedly supplying money used to purchase materials that were used to manufacture the petrol bombs.
However, in his defence, Ngwenya denied the charges, saying he was planted into the Zimbabwe People Front (ZPF) party by the military intelligence to spy.
"I had been tasked by my superiors at work, namely Major Mashava, to monitor and entrap Owen Kuchata, the self-proclaimed leader of a political party, with whom I had developed an acquaintance due to the fact that we hail from the same rural area of Gokwe," Ngwenya said.
"I kept Major Mashava informed of the activities of Kuchata and even on the day it is alleged that I wanted to commit acts of sabotage, I had informed Mashava in advance."
The defence also prayed for an acquittal, arguing the charge of sabotage could not be supported since the company was owned by private individuals.
The State's first witness, Kuchata, confirmed he came from the same area with Ngwenya and that he alone had supplied the money used to buy the material for the manufacturing of the petrol bombs.
Kuchata also confirmed Ngwenya used an Econet-registered mobile line 0777 092 200, which, according to the phone records produced by the defence, he used to communicate with Mashava on a military-owned NetOne line 0716 800 343.
Ngwenya is being represented by lawyer Exactly Mangezi, while Michael Reza is prosecuting. Harare regional magistrate Fadzai Mthombeni is presiding over the trial, which continues today.