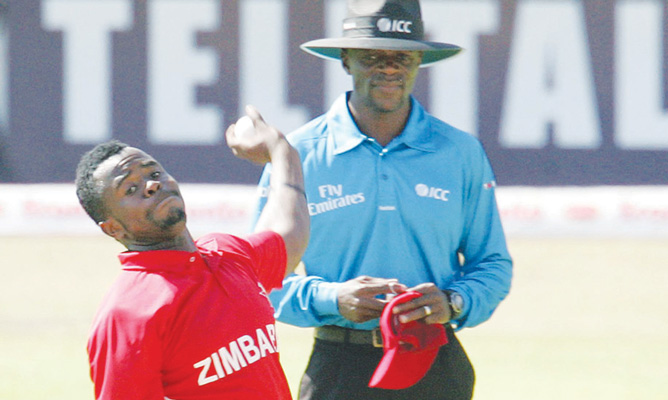 Abu DHABI – Brian Vitori, the Zimbabwe left-arm seamer, has been suspended from bowling in international cricket with immediate effect after an independent assessment found his bowling action to be illegal. Vitori, who was reported for a suspect action during the T20 series against Bangladesh in January, underwent assessment in Chennai, where all variations of his deliveries exceeded the 15-degree level of tolerance permitted under the International Cricket Council (ICC)'s regulations. He was left out of Zimbabwe's World T20 squad earlier this month.
cricinfo
In accordance with the laws surrounding bowlers, who have failed to clear the ICC's independent assessment, Vitori's international suspension will also be recognised and enforced by all national cricket federations for domestic cricket events played in their own jurisdiction.
However, with the consent of the board, Vitori may be allowed to play in domestic cricket events played in Zimbabwe.
Vitori, 25, can apply for a re-assessment at any stage after modifying his bowling action.
Vitori has played four Tests, 19 ODIs and 11 T20s for Zimbabwe after making his international debut in August 2011.