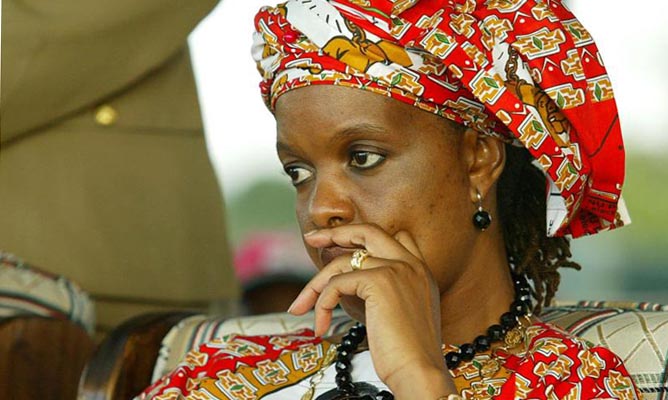 UNDERFIRE fire Manicaland youth leader, Kelvin Manyengavana has denied allegations by the Save Zanu PF Campaign that he is part of their project.
BY STAFF REPORTER
Manyengavana said he had nothing to do with Save Zanu PF Campaign, a group of suspended and serving Zanu PF youth chairpersons, as well as other affiliate organisations.
"I was not present at the Press briefing nor was I ever consulted about this Press statement. I know only Zanu PF and I don't know that group. I only know Zanu PF and President Robert Mugabe," he said.
First Lady Grace Mugabe
The Save Zanu PF Campaign, fronted by Godfrey Tsenengamu, Vengai Musengi and Godwin Gomwe, told journalists in Harare that Manyengavana, among other provincial youth chairpersons, were part of them.
The group fired a salvo at First Lady Grace Mugabe over allegations that she was fanning factionalism in the ruling party.