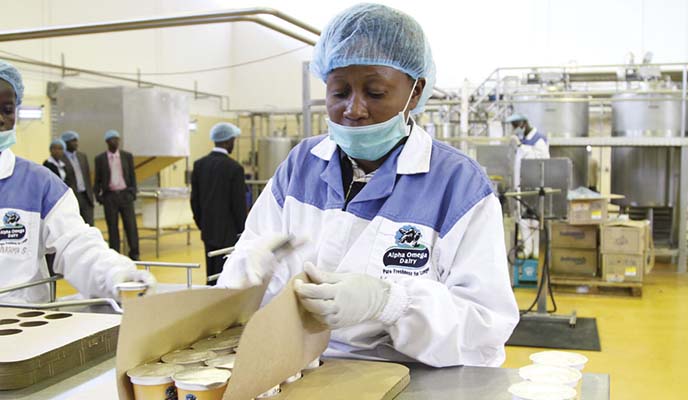 The High Court bail application for an army corporal and a former soldier accused of attempting to bomb Gushungo Dairy, which belongs to the First Family in Mazowe, appears to have hit a brick wall, after lawyers representing the duo failed to attend hearings on two consecutive days, despite having set the matter down for hearing.
By CHARLES LAITON
Solomon Makumbe, who is attached to the Zimbabwe Intelligence Corps, is jointly charged with former soldier, Silas Pfupa, on allegations of treason.
The two, through their lawyers, Mutumbwa, Mugabe and Partners, approached the High Court last Friday and the matter was set down for hearing on Monday.
However, when the matter was called out for deliberations, there were no representatives from the law firm appearing for Makumbe and Pfupa, prompting Justice Garainesu Mawadze to strike the matter off the roll.
Yesterday, the matter reappeared on the roll and when State representative Clemence Chimbari called out for the matter to be entertained, the duo's lawyers were nowhere to be found, prompting questions from the judge.
"Why are the lawyers for the appellants continuously setting the matter down if they do not want to appear? Yesterday (Monday) the matter was on the roll and they did not appear and today (yesterday) there is also no appearance," Justice Mawadze remarked, before striking the matter off the roll.
Makumbe and Pfupa were last month arrested together with the leader of the Zimbabwe People's Front political party, Owen Kuchata and Zimbabwe National Army corporal, Borman Ngwenya, but as investigations continued, the two had their charges withdrawn before plea, a move that landed Prosecutor-General (PG), Johannes Tomana, in trouble.
Tomana was accused of making a unilateral decision to release the two, thereby, abusing his office as a public officer, or alternatively obstructing the course of justice.
It is reported that when he made the decision, he wanted Makumbe and Pfupa to be used as State witnesses against their co-accused.
Tomana is out on $1 000 bail.
Last week Kuchata pleaded guilty to charges of banditry and money-laundering and was slapped with an 11-year jail term, two years of which were suspended on condition of good behaviour, leaving him with a nine-year effective jail term.