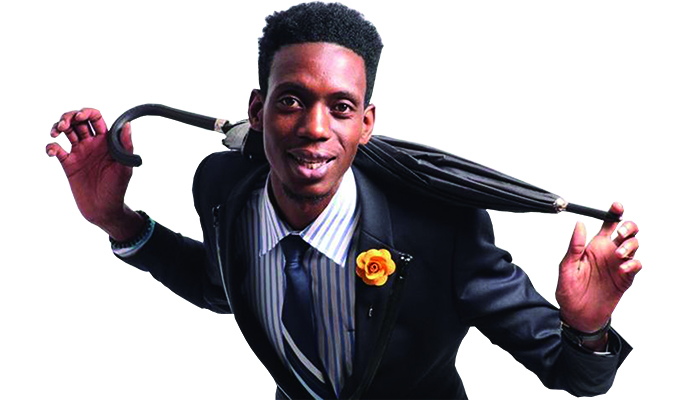 LEADING Zimbabwean fashion designer Thembani Mubochwa, will this Sunday launch a dress themed on the environment, anti-poaching and climate after striking a partnership deal with the Environment, Water and Climate ministry on a functional art project.
BY ARTS REPORTER
Mubochwa, who is based in South Africa, told NewsDay this week that the dress would be launched on Sunday at Meikles Hotel at a function expected to attract players from the business, fashion and beauty sectors, as well as diplomats.
Minister Oppah Muchinguri-Kashiri will be the guest of honour at the event.
"The idea was inspired by the continued poaching of wildlife, particularly elephants that has continued due to, among other reasons, lack of knowledge in the generality of the people as to how they actually benefit from preserving wildlife, while at the same time the elite that is normally responsible for the plunder do so unquestioned," he said.
"The ordinary person should be able to query some of these issues, but because the understanding is minimal, they remain quiet."
The front portion of the dress is designed like an elephant head which is meant to raise awareness on the plight of wildlife.
Mubochwa said he hoped to stir debate around the topical issues of climate change and its devastating effects as well as inspire behaviour change at individual level and action at community level.
Mubochwa said plans were underway to take the dress to various red carpet platforms in the region and internationally to ensure that the fashion conscious elite are jerked into action.
"There are several issues that need urgent attention, but as long as the ordinary man does not start talking about these issues, we will be making the situation untenable. People have to stop littering, celebrities have to be seen in action, wetlands have to be preserved and forests replenished now or temperatures will keep rising while droughts occur more often," he said.
The Durban-based designer has made waves across the Limpopo, while at home he has come up with various other initiatives uplifting the industry that has largely been gasping for life over the years.
Mubochwa said the local industry is on the rebound and is poised for growth. He said Zimbabwean designers just needed to go back to basics and get more exposure of international trends.