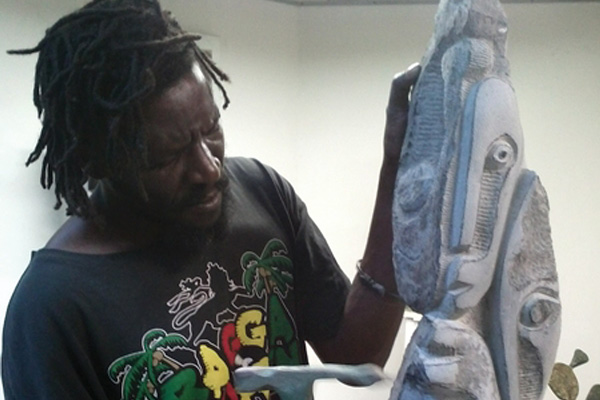 ZIMBABWEAN artists are set to benefit from a cultural exchange programme with Denmark following an invitation to participate in Cultural Art Dialogues in the European country in mid-August this year.
ARTS REPORTER
The invitation extended to the Zimbabwean artistes follows the successful hosting of the Zimbabwe Denmark Cultural Art Dialogue (ZIDKCAD) in Bulawayo recently by renowned sculptor, Tapiwa Chapo.
The dialogue which was sponsored by the Zimbabwe Culture Fund, in partnership with Danish International Development Agency (Danida), featured workshops and exhibitions with the aim of promoting the artworks of visual artistes from Denmark and Zimbabwe as well as to give a better understanding of the aspects of traditional and urban art between the two nations.
The programme was in line with the vision of creating an annual event between visual artistes from Zimbabwe and Denmark, while strengthening ties between the two countries through artistic dialogue.
It featured four Zimbabwean artistes, Chapo, Danisile Ncube, Dumisani Ndlovu and Jonathan Kaseke and Rune Frederiksen from Denmark.
Chapo told NewsDay that the ZIDKCAD project was an eye opener and a major success that had opened new avenues for both Zimbabwean and Danish artistes.
"The ZIDKCAD dialogue was a unique experience that exposed artistes to something more than art making. It contributed and stimulated the movement of artists and distribution of artworks across international borders and produced international outreach activities that connect Zimbabwe and Denmark," he said.
"The dialogue also brought opportunities to all participating artistes, bringing knowledge and new international art experiences to Zimbabwean and Danish artists by creating new art platforms."
Chapo is a self-taught artiste who specialises in stone sculpture and mixed media and his inspiration is derived from nature and the environment.
His images are shaped by his experiences of the Shona culture. In 2012, Chapo organised the Zimbabwe Mozambique Cultural Art Dialogue (ZIMOKAD) held in Maputo.