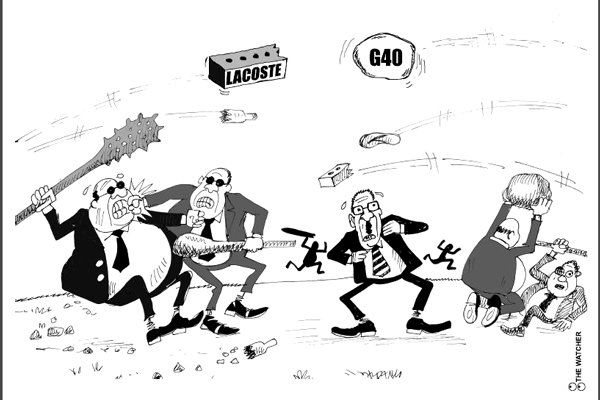 In the past week, the desperate Zanu PF government declared a national disaster on the drought. It appears, however, that this regime is lost to the reality that they are responsible for Zimbabwe's rot and in any case, it is them who are Zimbabwe's most devastating national disaster.
Moses Manyengavana,PDP Youth Assembly President
Zanu PF members have abandoned all government business, as they engage in bareknuckle fights to succeed the nonagenarian leader who, for all intents and purposes, is past his sell-by date. We, in the People's Democratic Party (PDP), have long declared that President Robert Mugabe is no longer fit to govern Zimbabwe, as he has all, but ruined the country and is no longer of a stable mind.
The economic growth rate for the year will be in the negative, averaging -2,7%, children will continue to drop out of school and fail to register for their examinations because of financial challenges and the bulk of the youths and women will continue languishing in unemployment. Poverty will increase and health institutions will continue to be death traps.
The realignment of laws in the country has been negated as Parliament is also a factional battleground for Zanu PF succession wars. It is against this soft genocide that Mugabe and his government have shown that they do not care about the people of Zimbabwe.
Zanu PF is responsible for allowing the looting of over $2 billion of diamond revenue by a clique of military elites in cahoots with their Chinese counterparts, this government ruthlessly siphoned $180 million for meaningless foreign trips, this very government blew $120 million on various holiday packages in 2015, it is incapable of paying its workers, has demolished hundreds of homes and abducted an innocent citizen, Itai Dzamara, for demanding that Mugabe must go. Such a rogue government is of no relevance to the people of Zimbabwe.
What the people of Zimbabwe need is a responsible government that will help them make a better life. The people want a government that creates decent employment for them, offers quality affordable health for all, ensures that they do not have to starve year after year when they have land, builds houses for them and not demolish what they have built and provides an environment of family and personal security.
We must come together as democrats to push the Zanu PF criminals out of power.