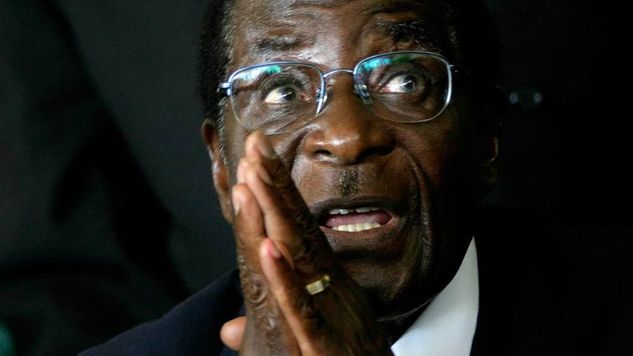 PRESIDENT Robert Mugabe's attack on non-governmental organisations (NGOs) operating in Zimbabwe at the African Union summit in Addis Ababa, Ethiopia, on Saturday and on his return at Harare International Airport are unfortunate.
Kurauone Chihwayi,MDC National Spokesperson
Mugabe would do well to remember that NGOs are what have, to a large extent, kept the country afloat during his failed administration since the 2013 elections. He is missing the point completely in shooting off his mouth at the hand that literally feeds this nation. What Mugabe should be ensuring is that meaningful steps are taken to safeguard the operating environment for humanitarian agencies in the country. NGOs have literally carried the nation in terms of humanitarian support in areas including the health and reproductive sector, food aid, advocacy work for human rights and many others.
We take great exception to the use of these strong-arm tactics to silence dissenting voices. This is an affront to the freedoms that our liberation heroes fought for. It is more than clear to everyone that from day one, the Zanu PF administration employed every trick in the book to curtail civil liberties, including media, human rights advocacy and abusing food aid as a way of entrenching its rule over the people. We must all resist this.
The only time Mugabe's rants at NGOs will be justified is when his government provides alternative provisions for the suffering millions. Right now, we advise him to keep quiet as far as the operations of these organisations are concerned.
We urge the NGOs to remain focused and continue providing assistance to our people and point out the ills that affect society. Matters of corruption, poor governance and abuse of the security apparatus, among others, are affecting every Zimbabwean and must be exposed.