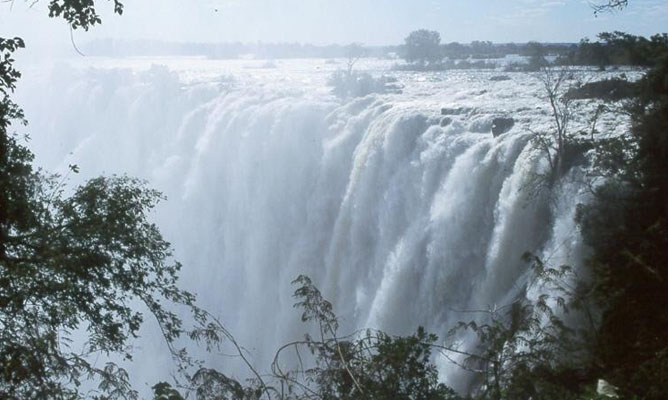 AFRICAN countries have been urged to work together if they want to develop the tourism sector on the continent, African Union commissioner for transport and infrastructure, Elham Mahmoud Ahmed Ibrahim has urged.
BY MTHANDAZO NYONI
Speaking on the sidelines of the 2016 tourism convention held in Victoria Falls last week, Ibrahim said individualism will never help African countries in tourism development.
"We can complement each other as African countries. We should work together to develop our institutional capacity and human resources to take it on the international level. So this is one of the areas we need to work on," she said.
"We need co-operation within African countries. We should all have same policies, same regulations to be able to work together and that is the area the African Union is working on. We have already started harmonising some of our policies."
Ibrahim said the African continent should come up with its own standards, but not lower than on international benchmarks.
Another area that needed attention, Ibrahim said, was mordenisation. She said African countries should move with new technology especially in communication.
Ibrahim said AU agreed that tourism was an important component in the development of the continent.
"That's why there is a goal in the tourism sector to have Africa as a preferred destination in the world. How can we reach that? By working together and develop all areas that are needed to be developed," she said.
Turning to Zimbabwe, Ibrahim said the country has a lot of resources and capacity to have a thriving sector, but is failing to take advantage of that.
"For example, we have Victoria Falls. I don't know why it is not doing as we are expecting. We need to work with others, it's not enough just to attract people to come to Zimbabwe. But why not Zimbabwe and Zambia or Zimbabwe and Egypt joining hands? This I think will have a good pool for the development of the tourism sector in Zimbabwe," she said.
According to tourism experts, tourism in Africa holds great potential, but its expansion and development depend on better transport infrastructure — including airline connections, roads and railways — in addition to open borders and improved marketing to niche sectors such as adventure and eco-travellers.