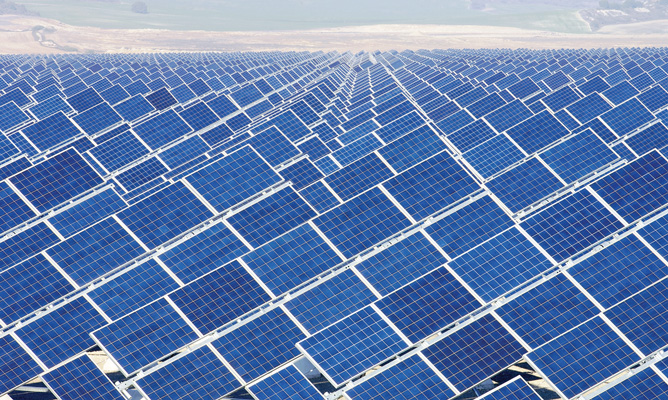 The multi-million dollar Marondera solar project is taking shape following the recent visit to the project site by representatives of four selected Engineering Procurement Construction (EPC) contractors from Europe and Africa.
JAIROS SAUNYAMA
During their visit, the representatives from countries such as Portugal, Germany, Egypt and South Africa met the local developers (De Green Rhino Energy), Mashonaland East Provincial Affairs minister Ambrose Mutinhiri and officials from the Zimbabwe Electricity Transmission and Distribution Company (ZETDC).
The 50-megawatt solar photovoltaic power station to be constructed at Rufaro Farm just outside Marondera will be financed to the tune of $400 million and is expected to ease the country's power shortages.
The EPC contract is a common form of contracting arrangement for very large projects within the infrastructure, mining and energy industries, with De Green Rhino Energy set to select a lead contractor who will manage the whole engineering, procurement and construction of the big project.
De Green Rhino Energy director Francis Gogwe said the visit by the nominated EPCs was a sign that the project was making a lot of progress.
"We invited four EPCs to come and visit the project site as well as the sub-station close to the site to collect vital information that will be required for connection to the national grid," he said.
"The EPC contractor, whom we will select, will be tasked with co-ordinating all design, procurement and the construction work and will also ensure that the project is completed as required and on time.
"Once complete, this project will help accelerate economic development in the country."
He said the company had been given a power generation licence by the Zimbabwe Energy Regulatory Authority.
"We now have the licence and as we speak, we are negotiating the power purchase agreement with ZETDC and we hope that it will be a done deal in April. If everything goes according to plan, construction work of the power plant could start September."