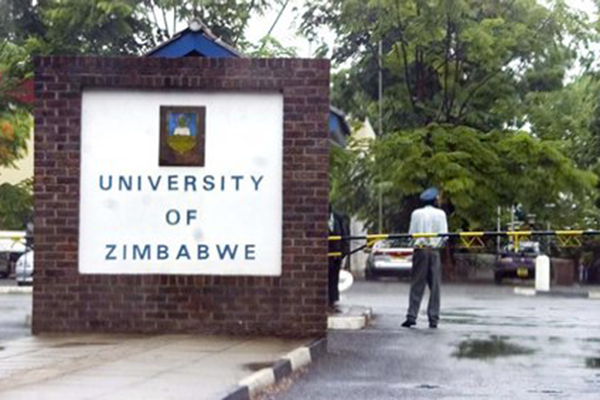 THE Zimbabwe National Students' Union (Zinasu) yesterday expressed displeasure at the University of Zimbabwe's (UZ)decision to introduce two intakes per year, saying this will only pile pressure on scarce facilities at the State university.
BY OBEY MANAYITI
Although the demonstration, organised by Zinasu at the UZ campus, flopped yesterday, reportedly due to heavy police presence, the student representative body said they would continue pushing to have the decision rescinded.
"We are defending the quality of education and reputation of our institution. As students, we can't allow a situation where we will be at the receiving end," Zinasu spokesperson, Zivai Mhetu said.
"We say no to the introduction of two intakes unless the university does infrastructure development first on key areas such as lecture rooms, hostels and the library.
"Any hurried decision will leave students in a sorry state, where they will be pushed to exchange accommodation for sex with gardeners and maids and other inhumane living conditions that will affect learning."
But in an interview with NewsDay on Friday, UZ director of information, Daniel Chihombori dismissed claims that the introduction of two intakes was a move by the university to raise funds and fight competition from other universities like Midlands State University.
Chihombori defended the move, saying it was made to reduce the waiting period for university aspirants, as well as giving an opportunity to deserving candidates.
Asked if the university, which has about 4 000 carrying capacity in hostels, will be able to house the students, Chihombori said they would need support from the local communities to arrest the accommodation crisis.
Already surrounding neighbourhoods in Avondale, Mt Pleasant, Pomona and Vainona among others are making a killing renting out accommodation to students and might get more if demand increases.
However, Zinasu said it would continue mobilising it members until the university rectifies the matter.
"The heavy presence of police will not deter us as students and we will continue demonstrating until our plight is heard," Mhetu said.