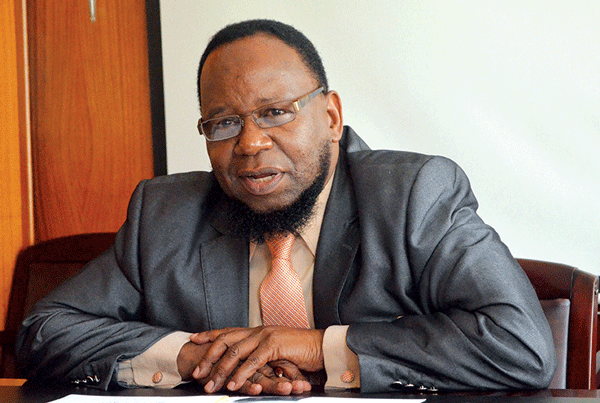 TWO of the 10 teachers who were unilaterally retransferred from Kwekwe to their previous rural schools have approached the High Court seeking to bar the Ministry of Primary and Secondary Education from going ahead with the move which is suspected to be driven by corruption and nepotism.
BY BLESSED MHLANGA
Blessings Moyo and Gamuchirai Chabata approached the Bulawayo High Court under case 66/16 seeking an order against Education minister Lazarus Dokora and the Civil Service Commission over the alleged illegal and unilateral transfers.
Moyo was transferred from Kasawe Secondary to Manunure High in Mbizo early last year after she had applied to be moved to reunite with her Redclif-based family. After a year teaching at Manunure, Dokora then sought, without consulting Moyo, to transfer her back to Kasawe and replace her at Manunure with a new teacher.
Similarly, Chabata was in the same circumstances after being transferred from Vulamatshena Primary School to Kwekwe Primary in January last year.
Lawyer Valentine Mutatu said the other teachers who did not seek legal recourse had already returned to their old bases and replaced by new appointments suspected to have links with Ministry of Education bosses.
However, acting Provincial Education director, one R Mabhena, in a letter dated January 7 this year denied corruption charges saying the transfers from rural areas to town had been reversed because they were unprocedural.
"With reference to your communication dated January 6, the transfer of your clients was not procedural. The procedure is that the District Placement Committee must recommend the transfer to the Provincial Placement Committee which must approve before it's effected," he said.
"In the case of your clients, this did not happen and therefore the transfers were nullified."
However, in her founding affidavit, Moyo said the transfer was unilateral and had the effect of causing her serious discomfort since it sought to take her away from her family.
"The decision to retransfer me was unilaterally made without any request from me. Such decision affects my natural right to be heard before any decision affecting me is made," she said.
"The law in terms of the regulations concerning any transfer of an employee, says every transfer shall be planned to minimise discomfort on the part of the member concerned and his or her family."
Moyo and Chabata want Dokora to withdraw the transfers and instead let them continue working at their new stations so that they can be close to their families.