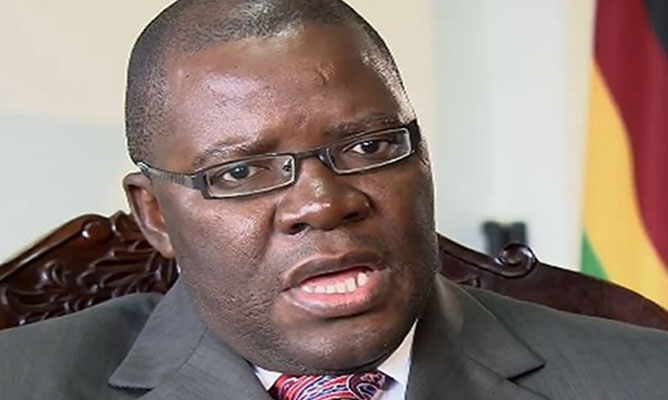 THE possibility of a coalition seems to be taking shape with each passing day, after information emerged that former Vice-President Joice Mujuru and other opposition leaders are set to meet again.
BY RICHARD CHIDZA
Early this month Mujuru, kicked out of Zanu PF in brutal fashion and now fronting a political outfit that is yet to be launched, but going by the name People First (PF), met People's Democratic Party (PDP) leader Tendai Biti and the MDC-T treasurer-general Theresa Makone in preliminary talks whose details remain sketchy.
With officials among the involved parties remaining tight-lipped and some even angry the issue has been reported, insiders yesterday said another meeting was very close.
"Another meeting is being arranged and that should be very soon. While every party is trying hard to make sure they approach the make-or-break talks with proper structures as leverage to influence direction, more parties are beginning to see that a coalition is the only way to go," a source told NewsDay.
According to the sources, former Industry minister Welshman Ncube's MDC will be the latest addition to the impending indaba along with the revived Zapu under Dumiso Dabengwa.
Zapu spokesperson Mjobisa Noko was non-committal when contacted for comment.
"Informally, there has always been discussion and calls for opposition parties to find avenues of working together. Leaders from PF, it is true, have been approaching us as individuals to discuss all issues including possibilities of co-operation. But we have insisted they need a backing institution," Noko said.
Probed further about the planned meeting, Noko curtly responded: "Nothing concrete."
Biti in response to a question on whether there was a planned meeting in the near future, he was terse, saying: "There are compatriots interested in this agenda. As to what is happening, we have no mandate to speak on that."
But Biti, a former Finance minister, did not mince his words on the importance of a grand coalition by opposition parties to fight President Robert Mugabe's Zanu PF.
"If this generation fails to come up with a coalition, our grandchildren will desecrate our resting places. We have no choice, but to find common ground. "It has to be a coalition bound by clearly-defined values and principles of equality. It is our aspiration, ambition and target that parties talk. But the issues have to be broadened to include poverty alleviation, the economic recession and answers to the dual enclave economy and not be concentrated on power alone," Biti said.
Ncube's MDC spokesperson Kurauone Chihwayi was equally evasive.
The MDC is not in talks with any party at the moment, but will participate in any inclusive process if a sincere calling from like-minded forces reaches us," Chihwayi said.
Madock Chivasa of the National Constititional Assembly (NCA) dismissed the "talks" outright.
"Our position on coalition is known besides some funny suggestion in the media. NCA will contest the elections in 2018 as NCA. We are already finalising the issue of candidates, we will field a presidential candidate, 210 MPs and 1 958 wards. If there is going to be a coalition of opposition parties, it's fine, we will meet in the ring," Chivasa said.
NewsDay is reliably informed, however, that the parties have agreed to keep the "talks" under wraps "for now" because some are yet to consult their membership and any publicity might scuttle the initiative.
PF spokesperson Rugare Gumbo was not available for comment, while another senior leader Didymus Mutasa's mobile went unanswered.