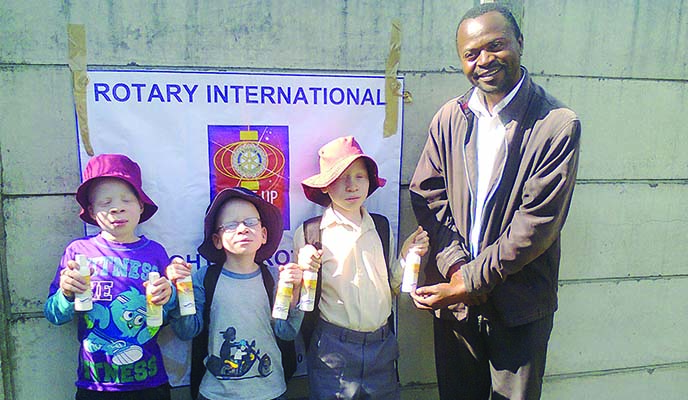 The Rotary Club of Chitungwiza is set to bring relief to about 300 people living with albinism by providing them with sunscreen creams, sun hats and glasses.
BY SILENCE CHARUMBIRA
Rotary Club of Chitungwiza president Timothy Goche told NewsDay the programme for most people living with albinism needed the support of the community to enable them to cope with the condition and a times, most of them were struggling economically.
"We invite those that we are able to give sunscreens, hats and glasses informed by how much we will have managed to secure so we will be inviting them on February 10 where we will be giving them the goods," Goche said.
He said among other programmes, the Rotary Club also provided school uniforms to hundreds of pupils, basic education, sourcing and distribution of books, peace and conflict resolution, wheelchairs for disabled people who are also disadvantaged as well as diabetes sensitisation programmes.
"There are several other programmes that we are involved in. For example, we came in with a lot of support for the reconstruction of houses for the victims of the Chitungwiza bomb blast as well as making sure there is water at Bumbhudzo Old People's Home in St Marys," he said.