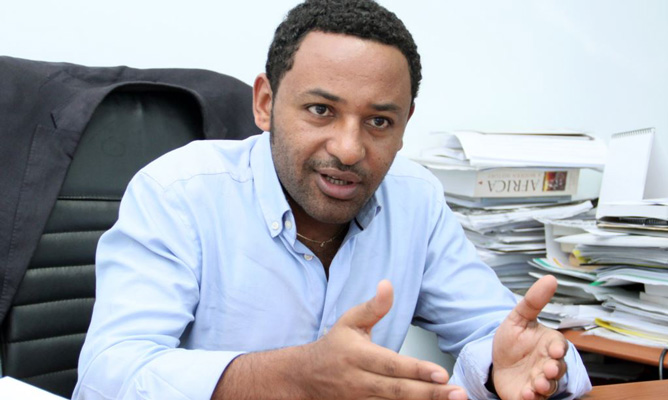 Commissioner of the African Commission on Human and People's Rights, Solomon Ayele Dersso, has criticised most of the elections being conducted by governments on the continent, saying they do not meet minimum standards to ensure a free and fair voting environment.
TATIRA ZWINOIRA In Addis Ababa, Ethiopia
In an interview ahead of the 26th edition of the African Union (AU) summit which kicks off this week, Dersso said most elections on the continent did not produce the necessary level of transition or change of leadership, while some leaders were seeking controversial third terms.
"Some governments in Africa take advantage of the focal point of terror and introduce legislation and engage in activities that are contrary to human rights and democracy standards," he said.
"Africa continues to be one of the parts of the world where we continue to witness a great deal of violence and conflicts and in those conflict situations, one of the challenges that we face is the perpetration of mass atrocity crimes."
This comes in the wake of the decision by the incumbent Burundian President Pierre Nkurunziza to seek a third term in office, sparking civil unrest in the country.
Since 1994, a total of 33 countries have adopted term limits on their presidents and of these, 16 have attempted to or succeeded in removing the constitutional limits on presidential terms.
Dersso said the most recent cases of countries that altered presidential term limits include Congo-Brazzaville, Rwanda and with the possibility of contestation playing itself out in the Democratic Republic of Congo.
Meanwhile, the chairperson of the AU Commission, Nkosazana Dlamini-Zuma, said the democratic transitions and elections in 2015 should be used as a platform to build inclusive and effective institutions that involve citizens in governance.
Major issues expected to be discussed at the AU summit include terrorist threats from Nigeria's Boko Haram and Somalia's Al-Shabaab, economic development, peace and security, Burundi and human rights with a focus towards women.