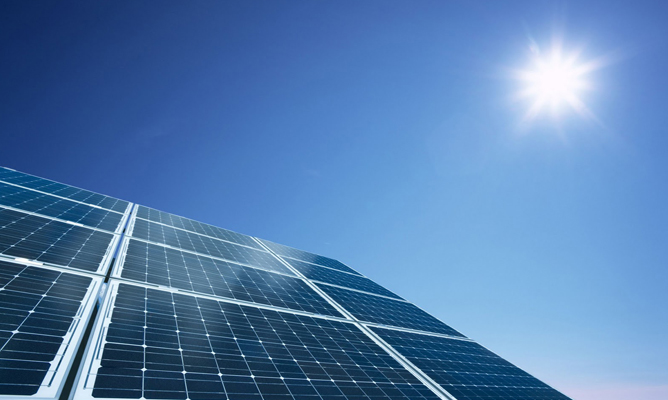 Zimbabwe Power Company (ZPC) executives are set to visit the Export-Import Bank of China at the end of the month to finalise funding arrangements for a 100-megawatt (MW) solar project in Gwanda.
BY BUSINESS REPORTER
The visit comes after a feasibility study on the project established that it was viable to construct a 100MW plant in Gwanda.
In October, ZPC signed a deal with Intratrek Zimbabwe to construct the solar plant at a total cost of $202 million.
Wicknell Chivayo's Intratrek and its Chinese partners, Chint Electric, will construct power plant. But before the commencement of construction, ZPC commissioned Shanghai Electric Power Design Institute (SEPD), a subsidiary of energy giant Power China, to do the feasibility study.
In correspondences gleaned yesterday, the Chinese bank was impressed with the feasibility study and invited ZPC to China. In the letter, the bank wrote to ZPC managing director, Noah Gwariro saying that "following our approval of the feasibility study report, we propose a face-to-face meeting, so as to negotiate the next step: financing the plan".
"The government approved the deal and funders are ready and this means that the deal is on course," a source within ZPC said yesterday.
"The project is on course to kick off possibly in May or June."
This is the first feasibility study done, so far by the companies that were awarded the tender to construct solar projects. The viability studies of two other sites, Munyati and Insukamini, which were contracted to Chinese companies ZTE and Metallurgical 17, are still to be produced.
According to the SEPD feasibility study, Zimbabwe has total radiation of sunshine of between 2 500 and 4 000 hours per year.
According to the SEPD study, the project is feasible at a tariff rate of 18 cents per kilowatt hour, a tariff that sources within ZPC and the energy regulator said was reasonable given the need to bridge the energy deficit, which comes on the impending tariff hike proposed by Energy and Power Development minister, Samuel Undenge.
Zimbabwe is battling power outages due to low generation at Kariba and this has seen worsening power cuts.