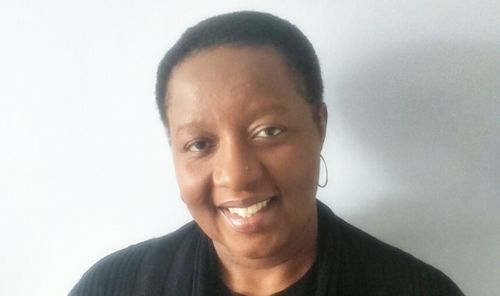 'Five to ten years ago you would set your vision and strategy and then start following it. That does not work anymore. Now you have to be alert every day, week and month to renew your strategy" (President of Nokia, early 2000s)……… So what went wrong?
BY BRENDA CHIREMBA
Many will remember Nokia, the once world leader in the mobile phone market, and that iconic Nokia ringtone from the company that sold its billionth phone in Nigeria in 2005. Many too will have fond memories of their chunky Nokia 6110 handset that just made phone calls, played the highly addictive mobile game Snake, and came with a free leather holder and belt clip that owners proudly displayed.
What more could anyone want?
But no-one could have predicted that Apple would launch the iPhone and that Samsung and other Android-based smartphones would take over the market and revolutionise telecoms. It was ultimately Nokia's errors in strategy, failure to respond to market and customer trends (touchscreen), and inability to innovate and embrace change that led to its downfall and recent sell-off to Microsoft.
Hence the need for businesses to develop strategic agility rather than stick with traditional strategic plans that assume the operating environment is stable and predictable. Strategic agility involves training, coaching and empowering staff at all levels to be more responsive to ever-changing customer needs.
It requires the development of new ways of thinking to change not just quickly but profitably, by finding the right combination of flexibility and responsiveness. It also involves equipping staff with problem-solving skills to anticipate future opportunities and competitive threats, rather than painfully adjusting to change because there are no longer other options (Salih & Alnaji 2014).
ALSO BY BRENDA CHIREMBA: Building an agile business in a changing Zimbabwe
Yet the agility and courage to make continuous strategic adjustments in the face of disruptive change is not always achieved.
This is because most businesses are replete with traditions and legacy systems and processes that were established when conditions were more stable and predictable. Moreover, leaders do not always have the skills to translate strategy into operational detail to execute with impact.
Additionally, the top leadership, although visibly committed to agility, are at times so removed from day-to-day operations that they perceive the business to be meeting customer needs better than it actually does. More so in large companies where problems and issues can easily go undetected, or may seem insurmountable.
However inaction, complacency, denial, indifference, or simply 'hoping for the best' is not a sustainable strategy in a competitive world. Just as chameleons are famous for changing colour and adapting to their environment to hunt prey and spot predators more effectively, so too must businesses adapt to the environment or die.
Thinking strategically in turbulent times
Companies have traditionally responded to change through straightforward, often linear strategic plans based on historical trends. The strategic planning process typically focuses on analysis, establishing goals, then breaking the goals down into manageable steps. However, logical strategic planning no longer fits because change is so unpredictable, fast and of unknown duration, commonly termed VUCA (Volatile, Unpredictable, Complex, Ambiguous) in US military vocabulary (Harvard Business Review 2014). This makes organizations vulnerable against their agile competitors, particularly if they fail to spot or respond to customers' needs in a timely manner. Therefore to be able to respond with the right agile strategy, the business plan should be treated as a 'big picture' living document rather than a one-off ritualistic activity focused mainly on reaching milestones (O'Donovan & Flower 2013).
Thus at a time when many businesses in Zimbabwe are closing and struggling with the high cost of doing business, it is refreshing to find organizations that are strategically planning ahead instead of 'business as usual'. Innscor's Capri, like other agile organizations are not standing still! Unlike Nokia, they understand that organizations are continuously in a state of flux and they are constantly re-inventing themselves, taking calculated risks and revolutionising decision-making processes.
Despite the manufacturing sector being constantly singled out as going through particularly challenging VUCA times, Capri capacity utilisation is at 100%, using technology to increase production mainly for the export market. This is a good example of innovation and strategic business rethink in a turbulent economy, which whilst meeting customer needs with their cheaper new style fridge, are providing much needed employment and creating consumer demand in spite of the depreciating Rand and other devalued BRICS (Brazil, Russia, India, China, South Africa) currencies.
Similarly, Zimbabwe Bata Shoe Company (in Zimbabwe for the past 76 years) has remained relevant by bringing in new ideas and initiatives, and ensuring that their workforce and systems are the best they can be in terms of quality, customer experience and staff engagement.
How can your business create the winning agile strategy?
As 2016 gets underway, many companies will still be reflecting on past year business performance. Others will already be planning their next growth, turnaround and inclusion strategies, and how they can spot opportunities to create value for their customers.
For new or small businesses, developing from the outset the capability to flex, adapt and prioritise in a VUCA world is critical for a more resilient organization. Hence the emphasis at the moment on strategic agility and the role of HR and OD (Organizational Development) specialists in helping organizations to innovate and make better strategic choices, particularly where the organization neither has the time nor the expertise.
ALSO BY BRENDA CHIREMBA: Building an agile business in a changing Zimbabwe
To develop strategic agility and thinking, businesses should consider:
Ongoing review of business plans to keep them in line with market conditions and to ensure a change-ready organization.
Keeping top level meetings focused on strategy, with management ability to translate strategic decisions into operational delivery.
Deploying leaders into the right roles to optimise the organization's strengths for VUCA resilience.
Ensuring strategic priorities are understood and embraced by all employees.
Developing a culture that puts the needs of customers first e.g. actively soliciting and embracing customer feedback to improve products and services, and dealing with complaints in a timely manner.
Building a culture of proactive learning and multi-skilling staff and teams, for better decisions about deployment of resources.
Ensuring the Board is competent to understand strategic impact of VUCA on the organization (Board Development).
Simplifying systems and processes, and incorporating agile tools such as Lean, Six Sigma and problem-solving into daily work and management practices.
Engaging staff in meaningful dialogue e.g. team meetings, to bring different and broader perspectives about decisions and consumer trends.
Developing a culture of employee engagement to keep staff motivated and energised e.g. routine employee surveys.
Recruiting people who are willing to retool and innovate, and who accept the inevitability of change.
Mandating strategic thinking skills when hiring to particular roles e.g. incorporating these competencies into job descriptions and appraisals.
Identifying organizational potential and talent to promote a culture of succession planning and preparedness.
Incentivising for superior staff performance by acknowledging achievement and recognising staff contribution to business e.g. 'employee of the week', thanking and praising staff, or training and development.
Although some OD interventions may require financial investment and external input, the cost is significantly more if the leaders are not sufficiently skilled to pivot for competitive advantage.
The Way forward
So despite the challenges of 2015, there is a silver lining! As Zimbabwe improves its ranking to 155 out of 189 countries on the latest Ease of Doing Business index, the current climate and legislation (including the 100-day government reform agenda to assist entrepreneurs), may be an opportunity in terms of innovating, renewing and thinking differently. Indeed local businesses such as Champions Insurance, and First Mutual Life have formed strategic partnerships to bring convenience to their customers and transform their bottom line.
It would therefore seem philosopher Machiavelli's observations are as relevant today as they were in the 15th century: "Whosoever desires constant success must change his conduct with the times".
(Next week in this continuing series, we will explore how developing simpler systems and processes, and leaner ways of working is a driver for business agility and profitability).
ALSO BY BRENDA CHIREMBA: Building an agile business in a changing Zimbabwe
Brenda Chiremba is an experienced HR and OD Consultant with IPP Learning, a Harare-based training and development consultancy.For assistance with HR/OD consultancy, implementation and training to transform your bottomline, you can contact Brenda or send comments to [email protected] or whatsapp 0776 311268. Visit website at www.ipplearning.com
More articles by Brenda Chiremba Building an agile business in a changing Zimbabwe Strategic agility: Are you ahead of the competition?