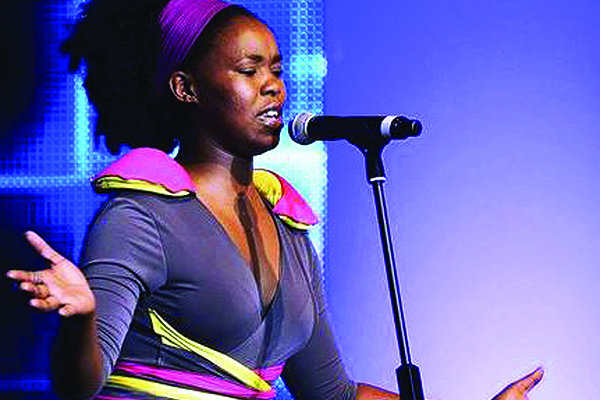 IT was a bad night on stage for multiple award-winning South African songbird Bulelwa Mkutukana — popularly known as Zahara — on Saturday as she performed for an almost half full Harare International Conference Centre.
BY ARTS REPORTER
Zahara performed at the Star FM People's Choice Awards on Saturday night supported by Jah Prayzah.
Choosing the past weekend could have been the organisers' undoing, as it clashed with celebrations to mark 40 years of Tuku Music at Pakare Paye Arts Centre in Norton.
Despite the paltry numbers, the Loliwe hit maker was mesmerising on stage.
She started on a slow note, as most fans were seen taking their seats after she started performing.
She thrilled the few fans in attendance with songs like Ndiza, Loliwe, Ndizohamba Naye and Lengoma. Now and again she would call fans onto the stage to sing along with her. Sulumani Chimbetu, who had been scheduled to perform alongside Zahara, was in no show.
Jah Prayzah proved to be the man of the night, as he presented his best performance to the delight of the audience.
Fans danced and sang along to most of the songs from his latest album.
Jah Prayzah only performed for 30 minutes, which were probably the finest of the entire show, and left his fans craving for more. The awards ceremony saw Jah Prayzah taking home two gongs — the Most lnfluential Artiste Under 40 and Artiste of the Year. Businessperson of the Year Award was scooped by socialite Wicknell Chivhayo, Humanitarian of the Year Award by Nyari Mashayamombe, Album of the Year by Killer T, Best Producer of the Year by Oskid and Song of the Year by Sulumani Chimbetu for the song, Nyuchi.