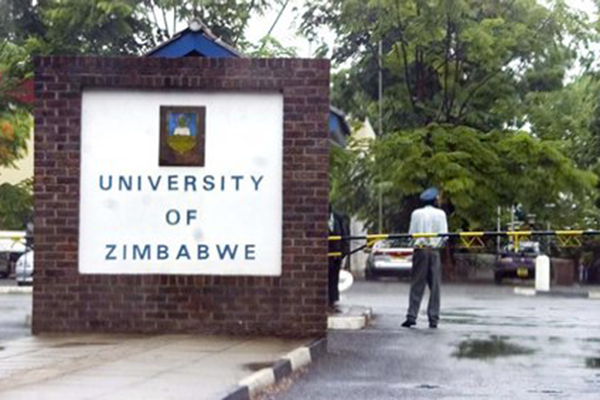 THE huge infrastructural deficit at the country's tertiary institutions has affected about 117 137 students who have no accommodation at the country's 11 State universities.
by VENERANDA LANGA
According to Finance minister Patrick Chinamasa's 2016 National Budget statement, which he delivered before Parliament on Thursday last week, Midlands State University is the hardest hit with 28 240 students in need of accommodation, followed by Great Zimbabwe University with 17 412 students in need of places to stay as they attend college.
Out of the 117 137 in need of accommodation, only 10 709 are said to be in hostels, which means about 107 000 students in the country are renting rooms outside college facilities.
About 21 360 additional houses or stands are required in order to house students and staff without accommodation.
"Universities, polytechnics, teachers colleges and other tertiary State institutions require investment in physical infrastructure that includes staff and student accommodation, lecture theatres, laboratories, workshops, sporting facilities, administration blocks and student service centres," the budget statement reads.
"However, given the current budgetary constraints, such investments remain largely underfunded, translating into huge accommodation and facilities deficits at our tertiary institutions."
As a result of student accommodation shortages, government promised that in 2016, it would pursue arrangements for the financing of infrastructure through issuance of an infrastructure bond, to be underwritten by rentals paid by students and staff.
Zimbabwe National Students' Union secretary-general Tererai Obey Sithole said students were disappointed by government's failure to provide tertiary students with accommodation.
He said students were being exposed to exploitation by unscrupulous landlords, prostitution by desperate students who cannot afford rentals outside college hostels, and unhealthy living conditions of overcrowding.
"Education is a priority and a constitutional right, but since time immemorial, students have been challenging government to ensure accommodation is made available because lack of it exposes students to danger, especially females who end up being victims of abuse.
"With the economic challenges that Zimbabwe is facing, it is difficult for students whose parents are mostly peasant farmers to pay rentals. It affects their performance and most houses outside college campus do not have generators to enable students to study when there is no electricity," Sithole said.
He said most students lived in squalid, overcrowded conditions that exposed them to health hazards and lack of privacy.