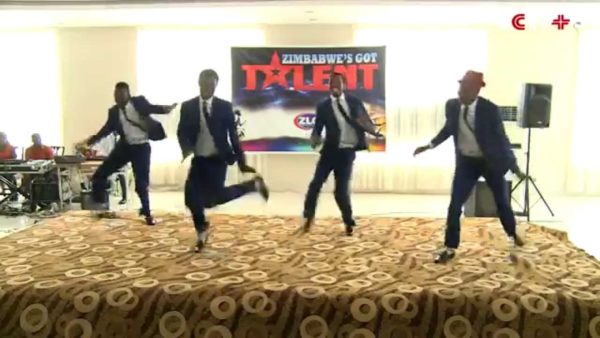 ORGANISERS of the DreamStar Zimbabwe Talent Show, the Chinese Federation of Zimbabwe (CFZ) on Saturday staged the debut Stop Drug and Substance Abuse Campaign concert aimed at changing the lives of youths in Zimbabwe through arts, at Mabvuku Community Hall.
BY WINSTONE ANTONIO
The initiative that goes beyond performing on stage is a social awareness campaign by CFZ to educate youths on the dangers of drug and substance abuse, which have become prominent.
The CFZ, who conceived the DreamStar Zimbabwe Talent Show to unearth raw talent at grassroots level, will take the campaign to other high-density suburbs.
People of different generations, who gathered at Mabvuku Community Hall, were entertained by musicians, among them Sanii Makhalima, Trevor Dongo, Leonard Mapfumo, Good Child, Extra Large and DreamStar 2015 winners Pro Beatz, Soul Finders, Nyasha D, Sesfikile and Real Flex.
DreamStar Zimbabwe spokesperson, Rumbidzai Matinanga said they are confident the project will bring change among the Zimbabwean youths.
"We believe, with the Stop Drug and Substance Abuse Campaign we are doing with our partners and local artistes, will go a long way in helping youths transform their minds," she said.
Urban groover, Leonard Mapfumo, who is spearheading the campaign, said the initiative is a noble idea that seeks to mould role models and discourage youths from using drugs.
"As musicians we are responsible for and contribute towards moulding those who draw their inspiration from us and we want to lead by example and advocate for the eradication of drug abuse," he said.
"We have realised our own mistakes and what they have done to the nation at large, as we have been pushing the wrong agenda through some of our songs. We are now being proactive in rebuilding Zimbabwe."
DreamStar Zimbabwe Talent Show director, Steve Zhao applauded Zimbabwe's rich culture and the artistic talent from the contestants, describing the recently held grand finale of the concert as the best.
"Although we faced a lot of challenges this year, among them financial constraints as a result of the economic situation, we are going far and learning a lot. With the support of the Chinese Ministry of Culture, we secured a one year contract for 12 of the finalists to travel to China in January for some cultural exchange projects with several artistes and stakeholders showcasing Zimbabwean and African art to the Chinese community," Zhao said.
"Throughout the years we have lived in Zimbabwe, we have realised that Zimbabwe has a lot of young talent, they just need funding and a platform to perform."