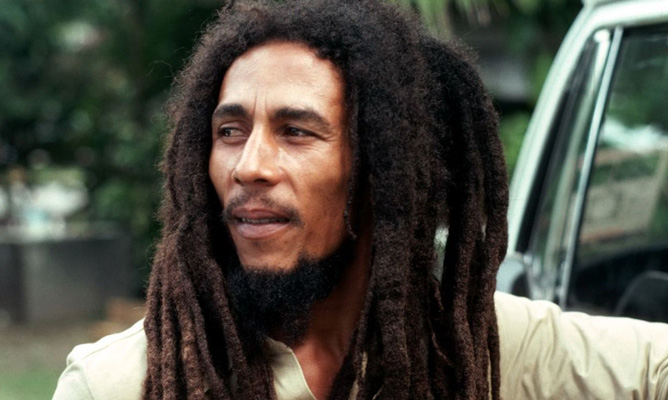 THE family of reggae icon, Robert Nesta Marley – popularly known as Bob Marley – have expressed interest in attending next year's edition of the Zimbabwe Music Awards (Zima), where they will receive the late revolutionary singer's honorary award.
WINSTONE ANTONIO
Zima chairperson, Joseph Nyadzayo, told the media in Harare yesterday that, for that reason, the 2015 edition of the awards have been moved to early next year to accommodate the Marleys' schedule.
"Zima 2015 review period shall see the actual awards ceremony being held at the start of the year 2016. We sought to honour the role of artiste, Bob Marley, 36 years after he graced our first Independence Day and flag raising ceremony in 1980," he said.
Nyadzayo said they were hoping to recreate the excitement felt in 1980 when Bob Marley performed at the independence celebrations.
"With excitement expressed by Julian Marley himself, on behalf of reggae's most famous family,we hope Zimbabwe will be ready to welcome them and thank them for their father's contribution to our nation's history," he said.
Nyadzayo said they were also acknowledging Marley because he gave Zimbabwe a de facto anthem in his classic song, Zimbabwe, and led the reggae music revolution that has since influenced local music genres such as Zim dancehall.
Nyadzayo said there are many people who have done well for the nation, who deserved to be honoured.
"We honoured Cde Chinx, but we still have people like President Robert Mugabe himself, who has done a lot for our nation, but has not been adequately honoured by the world of music," he said.
Nyadzayo announced the list of nominees of the forthcoming awards ceremony to be held under the theme Celebrating Leadership Through Music.
"We have come up with what should reflect the clearest possible picture of artistes that excelled in the period under focus, who submitted their works for consideration according to our traditional criterion," he said.
The nominees in various categories include Cythia Mare, Roki, XQ, Takesure Zama, Winky D, Killer T, Tocky Vibes, Jah Prayzah and Ammara Brown.
Nyadzayo said the roadmap to the finals will be event-packed, taking the nominees across the nation in a series of planned Zima 2015 events.
"We feel the need to bring the nominees to the communities to interact with the fans ahead of the event, in order to bridge the gap between the fans and their idols, which is the Zima spirit we have always embraced.