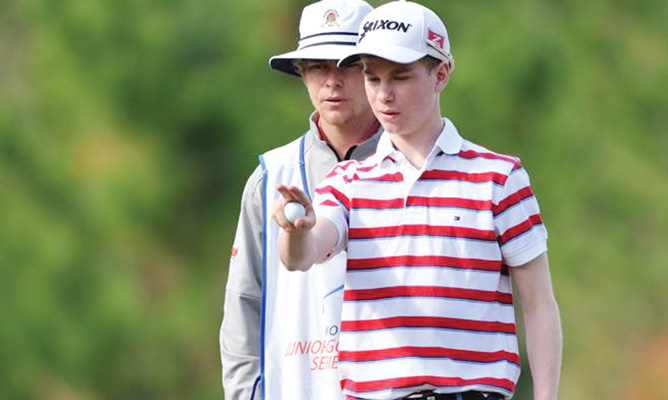 ZIMBABWE'S top-ranked junior golfers, Kieran Vincent and David Amm will have an opportunity to test their mettle against some of the world's best junior players in the annual Junior Orange Bowl International Golf Championship in the United States from December 27 to 30.
BY DANIEL NHAKANISO
Vincent, ranked third on the Zimbabwe Junior Golf Association's (ZJGA) Order of Merit, earned his berth in the line-up of the highly exclusive 72-hole stroke play championship after finishing an impressive sixth at last year's edition of the tournament.
Amm, who will be making his debut in the 52nd edition of the prestigious international event at the Biltmore Golf Course in Coral Gables, Florida, was invited by virtue of being the country's number one ranked junior.
ZJGA president, Themba Sibanda told NewsDay Sport that Justin Kirsten, who is second on the ZJGA Order of Merit Standings, could also feature in the tournament.
"At the moment, only David Amm, who leads the (ZJGA) Order of Merit Standings, and Kieran Vincent, who was invited after his perfomance last year, have been confirmed for the Orange Bowl. However, there is a possibility that Justin Kersten could be Zimbabwe's third representative, as he has been put on standby should players from other countries withdraw," he said.
Zimbabwean junior golfers have in the past fared well in the Junior Orange Bowl International Golf Championship, which has acted as a stepping stone for most local players to earning scholarships to US universities.
The late Wingate Golf Club prodigy, Lewis Chitengwa remains the only African golfer to clinch the coveted title after his three-shot victory over Tiger Woods in 1993.
Ben Follet-Smith, who is now playing college golf for Mississippi State University in the US, also fared well at the same tournament in 2012, finishing an impressive fourth.