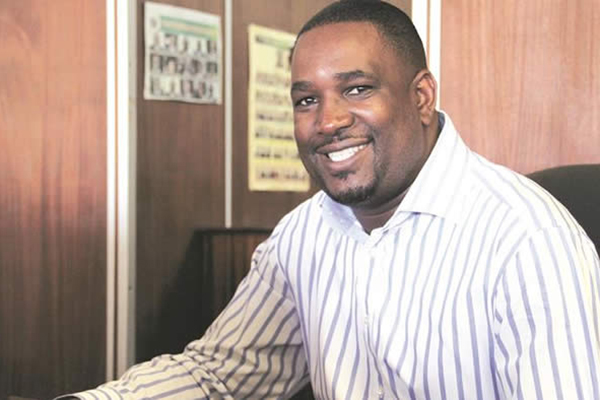 Aspiring Zifa board member, Musa Gwasira has said impressive manifestos will not count for much in the December 5 elections, as the electorate is looking for people that are likely to attract sponsorship.
by Kevin Mapasure
The former Premier Soccer League (PSL) fixtures secretary said people are tired of theories and promises that are never implemented and the councillors will favour those with a reputation of action and success.
The four presidential candidates — Phillip Chiyangwa, Trevor Carelse-Juul, James Takavada and Leslie Gwindi — have all presented impressive manifestos, as they bid to convince the 58 councillors to vote for them.
Gwasira was part of the PSL team that had Twine Phiri, Eric Rosen and Cuthbert Chitima that negotiated for the league sponsorship and some cup competitions and he believes the councillors will vote for people that can deliver tangible success.
"The councillors are no longer interested in the business management concepts," he said.
"They want someone who can bring action, they want results. They have had enough of theories. People promise, but do not deliver when they are in office. People do not read too much into impressive manifestos, they just want to know how football will get money. At the moment, Zifa needs people with a reputation for fundraising."
Gwasira said Zimbabwean football needed people with a clear vision on how they would repair Zifa's image while attracting sponsors.
He said his expertise and experience in dealing with such difficult circumstances thrust him in a good position to land one of the board member posts.
Gwasira will compete with nine other aspirants for four positions within the board.
"I bring the experience and expertise that I have acquired in football over a long period. We were involved in almost a similar scenario at PSL. There was nothing, but we worked as a team and we approached corporates and managed to secure league sponsorship from Delta as well as BancABC and Mbada for cup competitions and we also brought the SuperSport deal. We got all those deals because we had a clear vision and this is what Zifa needs," Gwasira said.
He was the owner of Lengthens, a top-flight club for three years and won the BancABC, Sup8r Cup and also participated in the Confederations Cup.
Gwasira believes rebranding Zifa and cleaning its image will be a big job, but said it could only be achieved through the inclusion of all stakeholders.
"We are under no illusion that the task at hand is quite a big one. But as long as there is inclusivity, it gives confidence to the corporate world. We need to put measures that ensure there is accountability and the corporate world can help us. They want to see where their money is working and we need to provide that platform."
The Zifa debt is emerging as one of the top electoral issues and every candidate has so far claimed to have the solution. Gwasira said clearing of the debt would be a process that would take some time, but what was important was to come up with a plan and adhere to it.
". . . the important thing is making a plan on how much can be paid over a certain period and meet(ing) those targets," he said. Gwasira believes success at Lengthens will put him in a good stead.
"We were known as the Happy People. This is what we want to bring to Zifa and we want the football family to be happy once again."
Gwasira also promised his influence as a Harare City councillor saying the local authority would help aid football development.
"I am a councillor and I know the council can open windows to help the game's development particularly in the grassroots."