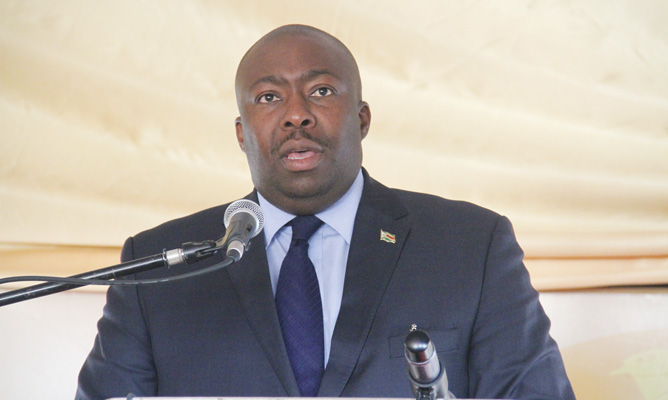 SEVERAL senior Zanu PF bigwigs are reportedly frequenting traditional healers, fortune tellers and prophets in a bid to take over from aging President Robert Mugabe, the party's political commissar Saviour Kasukuwere claimed at the weekend.
BY MOSES MATENGA
Kasukuwere told thousands of party supporters in Murewa last week that some party officials were burning the midnight oil and using the cover of darkness plotting to take over from the President, but warned they were wasting time as the President was there to stay.
"N'angas (traditional healers) and prophets are in trouble these days. We, however, say, down with those who are not sleeping dreaming of a post that is not there. Some did not sleep dreaming of a post that is not vacant," he said.
"How can you bet for horses when there is no race? In 2013, we agreed that Gushungo [Mugabe] was in charge. Let him rule. When we say one centre of power, we mean exactly that. The December (2014) congress flushed out rotten elements and don't build castles in the air. We have one President and one Amai, let them rule our country.
"There is no First Man's vacancy and there is none for the First Lady because she is there. Those that dream are wasting time. There is a person in the name of our father, Cde Mugabe," he said before introducing the First Lady.
Grace also showered Kasukuwere with praises for his work as political commissar.
Zanu PF is embroiled in serious fights, as the battle to succeed Mugabe, who has been endorsed as the party's Presidential candidate for 2018 when he will be 94, heats up.
Grace is on record as saying Mugabe would rule even if he turned blind and a special wheelchair would be made for him and he would be pushed to rallies and meetings.
Several Zanu PF officials have been seen frequenting churches led by popular prophets in what observers said was a sign they were seeking divine intervention as they tried to position themselves to take over from Mugabe.
Others have been spotted in apostolic robes at shrines in the past.