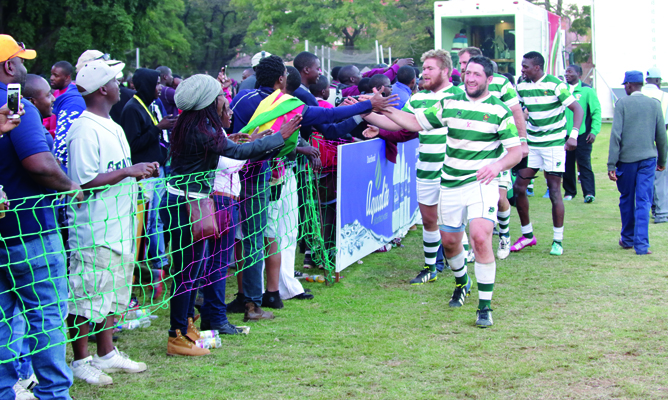 Zimbabwe's senior 15s rugby team, the Sables, suffered their second defeat at the Hong Kong Cup of Nations tournament after succumbing 50-5 to a powerful Russian team yesterday.
by SPORTS REPORTER
The Sables gave a good account of themselves in the first 15 minutes, where they only trailed 14-5 before they were reduced to 14 men after loose forward Biselele Tshamala was red-carded for stamping.
The Russian Bears, who led 33-5 at halftime, made good use of the numerical advantage as they scored seven tries in total for their second win of the tournament after beating Portugal last Friday.
Zimbabwe, the only African representative at the tournament underway in Hong Kong, lost their opening match 11-30 to the hosts last Friday and will now face Portugal on Saturday for their final match at the four-nation tournament.
After the defeat to Hong Kong, Zimbabwe plunged three places down the World Rugby latest rankings.
The result yesterday could see the Cyprian Mandenge-coached side plummet further.