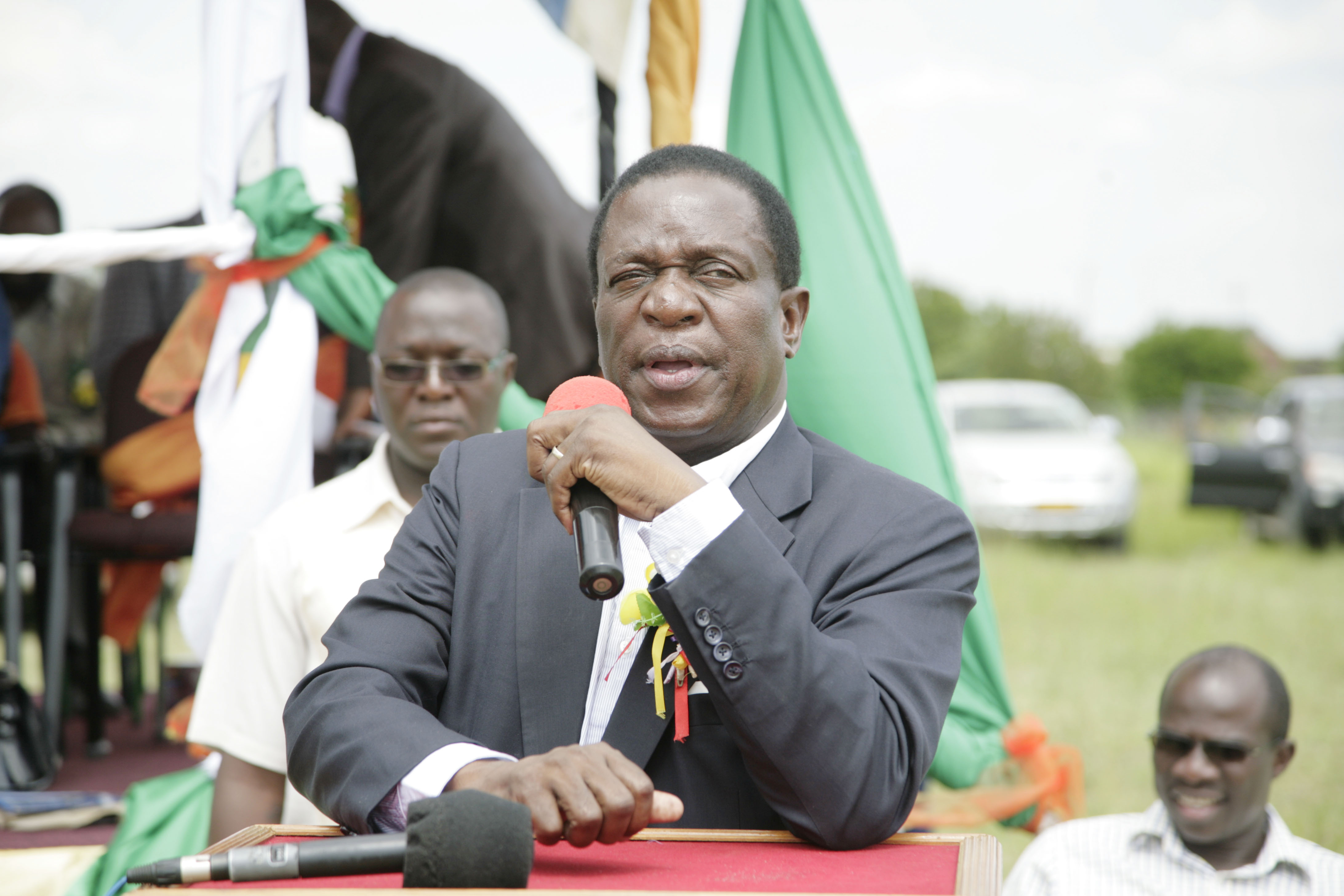 The Zanu PF Mashonaland West youth league has turned the tables on four of its members, accusing them of causing discord in the province, amid claims there was a plot to boo Vice-President Emmerson Mnangagwa at next month's conference.
by NUNURAI JENA/MOSES MATENGA
The youth league members overturned an earlier vote of no-confidence passed against its chairman, Vengai Musengi, by a rival group led by Tawanda Rupiya.
Twenty-three youth league members signed a petition at the party's provincial offices yesterday to nullify an earlier petition that supposedly ousted Musengi.
Speaking after the meeting, provincial youth secretary for administration Silas Chimbiro said their leader's ouster was a nullity.
"The so-called vote of no-confidence is null and void, as more than 20 signatures were forged," he said.
"Today, the executive committee suspended the four — Nelson Tinapi, Tawanda Rupiya, Tafadzwa Mteketa and Richman Mudivari — for causing disharmony within the league."
Rupiya had announced that a vote of no-confidence had been passed against Musengi for allegedly disrespecting President Robert Mugabe and First Lady Grace Mugabe.
But Chimbiro scoffed at the accusation, insisting the youths had not only backed Mugabe as Zanu PF candidate for the 2018 elections, but had also endorsed him for life.
"We further resolved that he (Mugabe) was the only centre of power, and unanimously agreed that President Mugabe would be our President for life. The quartet chose to ignore this," he said.
Chimbiro accused Rupiya, Tinapi, Mteketa and Mudivari of working with the ousted former chairman for the province, Temba Mliswa, to divide the party.
Musengi said he was being harassed for demanding an audit of the youth fund, a request, he claimed, angered Youth minister Patrick Zhuwao.
"We said whoever forged signatures will be handed over to the police. They have an agenda to boo Vice-President Mnangagwa and as youths, we are not happy with that," Musengi said.