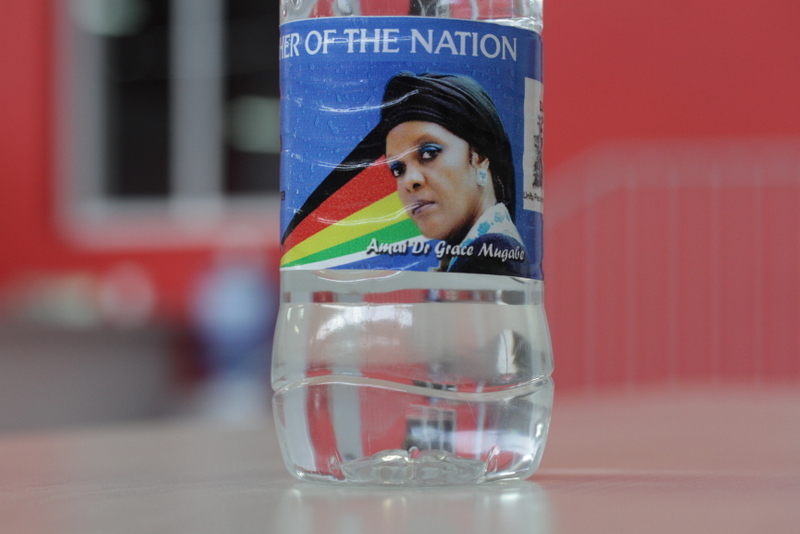 Attendees to First Lady Grace Mugabe's rally on Thursday each received 500mls of water in bottles bearing her face.
The bottles were inscribed "Mother of the Nation Amai Dr Grace Mugabe" and carried the Zanu PF logo.
The water bottles were also written "Zanu PF Harare Province".
In launching her bid for the Zanu PF women league post last year, Grace's image was emblazoned across Zupco buses.
Residents of Mbare, where the rally was held, must have had something to smile about, as they received the bottled water, as the suburb sometimes goes for long periods without water.
With temperatures nearing 30 degrees Celsius, the bottled water was a hit with those attending the rally.