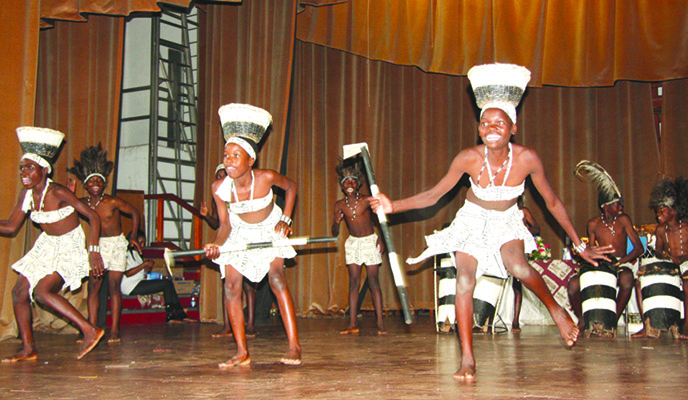 SUPERSTAR Oliver Mtukudzi's Pakare Paye Arts Centre in Norton is the host of this year's edition of the annual Jikinya Dance Festival national finals on November 27, organisers have said.
BY ARTS REPORTER
The festival, which is a schools' traditional dance competition, will be running under the theme, Preserving Cultural Heritage and Identity.
National Arts Council of Zimbabwe (NACZ) spokesperson Cathrine Mthombeni said preparations for provincial competitions were on course in all provinces.
"Preparations for this year's Jikinya Dance Festival are well underway. The festival aims at encouraging primary school children to appreciate and perform Zimbabwean traditional dances thus promoting and preserving Zimbabwe's cultural heritage," Mthombeni said.
"The festival showcases various traditional dances by primary school pupils and the different dances that will be showcased will be a reflection of the endless diversity that is found in the different communities of Zimbabwe."
Mthombeni said this year's theme underscored the need to embrace diverse cultural aspects that bring people together, giving them a sense of belonging.
"At the festival, schools will showcase a dance of their choice as well as the common dance, that is Ihosanna dance. This common dance is performed in Zimbabwe, Botswana and South Africa. It is a rainmaking dance. The dance is also used during spiritual ceremonies among the Ndebele people," Mthombeni said.
"Ihosanna dance was introduced so that all participating children, despite their regions, can learn, perform and appreciate diverse Zimbabwean cultures."
Jikinya Dance Festival is a partnership programme between NACZ and National Association of Primary Heads (NAPH) and is sponsored by Delta Beverages and Culture Fund of Zimbabwe Trust.
Jikinya Dance Festival showcases various traditional dances by primary school pupils around the country.
Since the inception of the festival, the word "Jikinya" is now synonymous with traditional dance to most pupils around many schools that have in the past participated in the event.