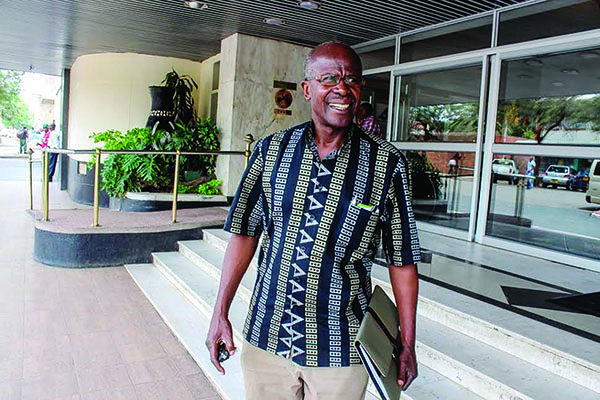 Aspiring Zifa vice-president, Lincoln Mutasa, has promised to help turn around the fortunes of Zimbabwean football if he is elected in the board in next month's elections.
BY FORTUNE MBELE
There are only two candidates vying for Zifa vice-presidency, with Omega Sibanda the other candidate, after Elkanah Dube pulled out of the race.
Mutasa was in Bulawayo yesterday where he met with some councillors, canvassing votes.
He is believed to have met with Highlanders, How Mine and Chicken Inn adminstrators.
"People are excited and hopeful," Mutasa said.
"The general feedback I am getting is that they want to see people who have been involved in football play a role in the game. I am actually making myself available to the councillors. Whether they vote me or Sibanda, I think our objectives are the same; that is to try and turn around the fortunes of Zifa."
Mutasa, an engineer and farmer, said football was a team sport and in the upcoming elections, the councillors would be the coaches to select the best team.
"As you are aware, soccer is a team sport and in this particular instance, I am making myself available for the councillors who are the coaches. They should be able to select a line-up that will work to improve the fortunes or turn around the fortunes of our football in the country."
He also said that he had a passion for the game, hence prepared to devote more time to it.
The former Dynamos chairman played for the Glamour Boys from 1981-1987.
During his playing time, he was elevated to club chairman, doubling in both roles as a player and the club boss.
"I also know the excellent work that is done by teachers for football. I have always been involved in football at different levels. Seeing it's a two-year term, what is important is to get a team that is focused, that can work well together to address the immediate issues concerning Zifa. My ultimate goal is for the Zimbabwe team to go to the World Cup within the next 10 years. Either we go there in 2022, or we go there in 2026, and I think the journey begins now," Mutasa said.
He said he would be releasing his full manifesto in due course, but would continue engaging the councillors in the meantime.
Candidates for the Zifa presidency are businessman Philip Chiyangwa, soccer legend James Takavada, former Zifa boss Trevor David Carelse-Juul and former Premier Soccer League secretary Leslie Gwindi.
Posts in the Zifa board opened up when the councillors revoked the mandate of the entire board which was led by Cuthbert Dube. Dube had won a second term, but he only served two years of the four and the next board will see through the remainder.